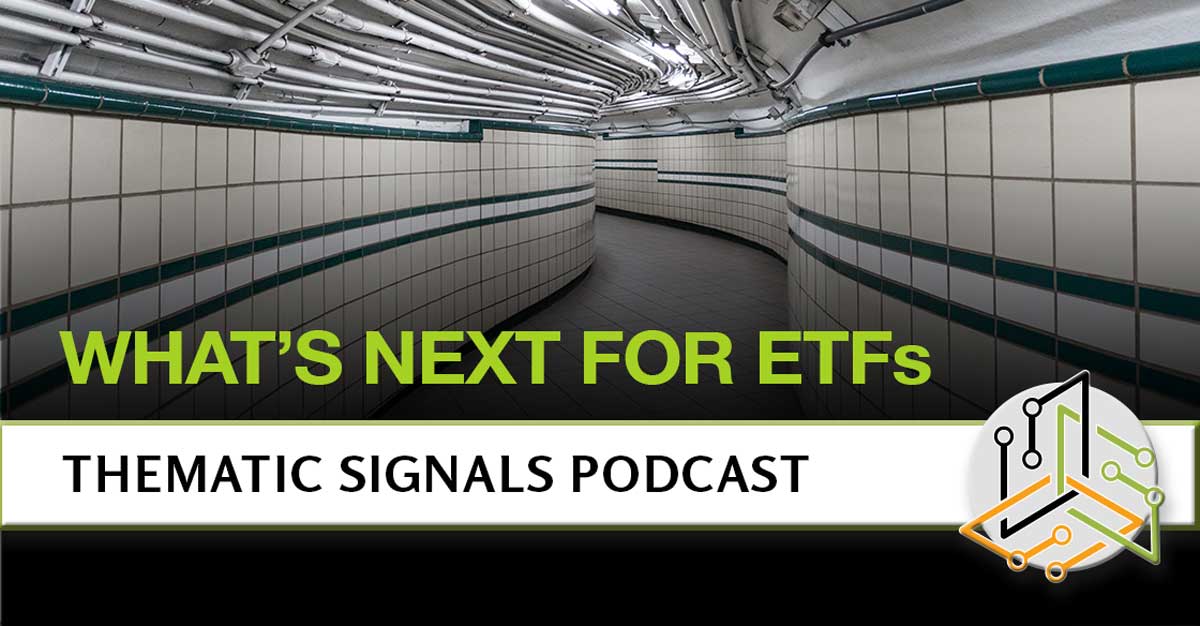 A conversation with Mike Akins, the founding partner at ETF Action



Welcome to the Thematic Signals podcast, where we look to distill everyday noise into clear investing signals using our thematic lens and our 10 investing themes. On this episode Chris Versace is joined by Mike Akins, founding partner at ETF Actionand former head of ETFs at Alps, which when Mike left had roughly $15 billion in assets. 
With more than 6,500 ETFs worldwide and several thousand in the US alone, Chris and Mike talk about the development of the ETF market and what's next for it. As Mike sees it, there are four types of ETFs – cheap beta, strategic beta, tactical and a new class of ETFs emerging, which are thematic in nature. Given our thematic approach here at Tematica, we were game to talk with Mike on this as well as how ETF Action can help investors cleave through the sea of ETFs and make a more informed investment decision. 
Have a topic or a conversation you think we should tackle on the podcast, email me at cversace@tematicaresearch.com
And don't forget to subscribe to the Thematic Signals Podcast on iTunes!
Resources for this podcast: