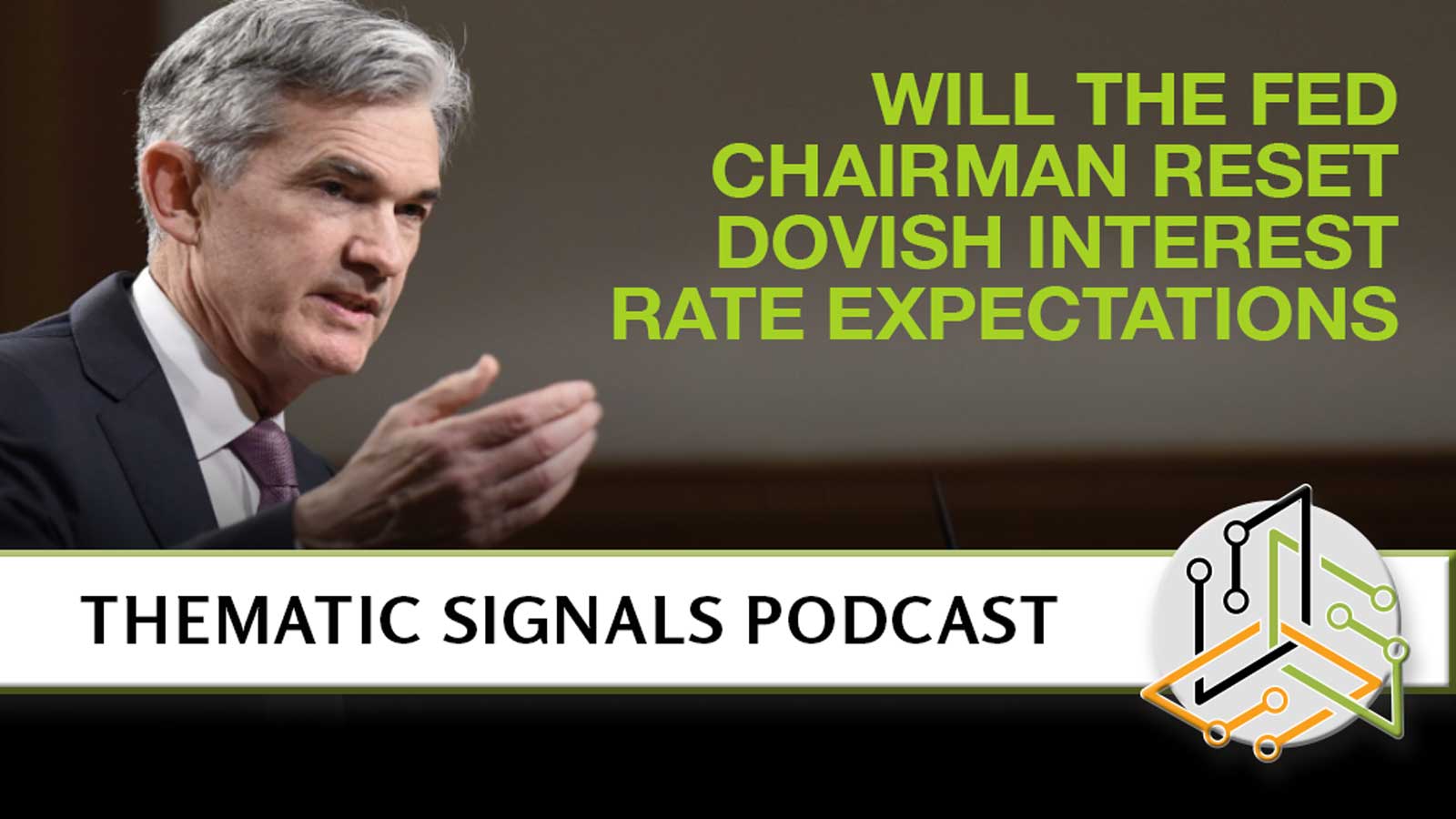 On this episode of the Thematic Signals podcast, Tematica's Chris Versace gets investors and corporate leaders ready for what Fed Chairman Powell may do at this week's semi-annual testimony in front of the House Financial Services Committee.

In June Powell signaled a more dovish tone with monetary policy citing the slowing global economy, trade related uncertainty and the lack of inflation. After Independence Day 2019, however, several pieces of new data may give Powell and the Fed some room to wait. What the data was and what it could mean, we discuss on the podcast. We're also sharing several signals for our Digital Lifestyle, Cleaner Living, Living the Life and Safety & Security investing themes.
Have a topic or a conversation you think we should tackle on the podcast, email me at cversace@tematicaresearch.com
And don't forget to subscribe to the Thematic Signals Podcast on iTunes!
Resources for this podcast: