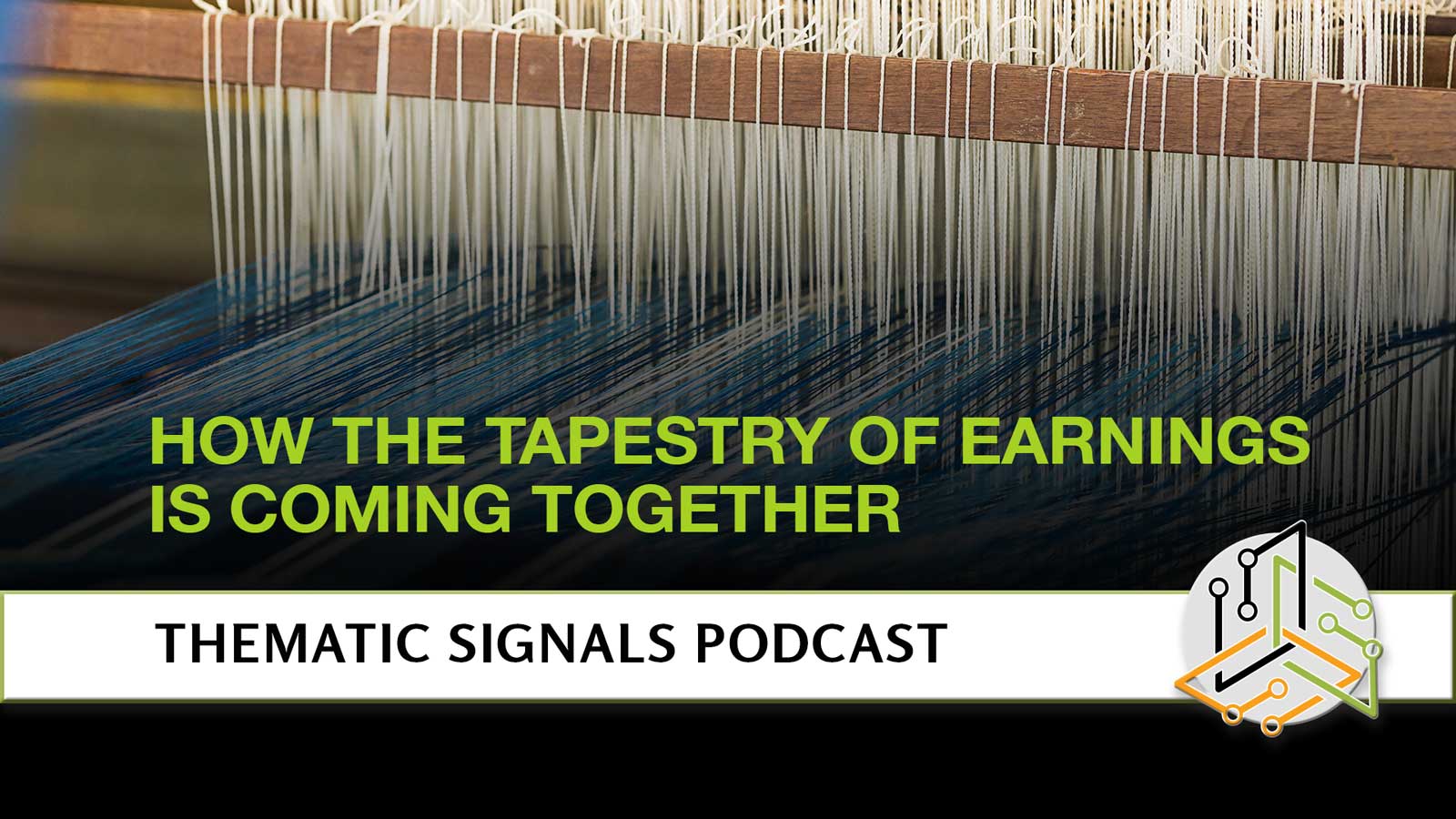 A look at the thematic outlook we can piece together from the flow of earnings reports we've received thus far.
On this episode of the Thematic Signals podcast, we find ourselves in the thick of earnings season and Tematica's Chris Versace not only provides an overview for how all of these reports are coming together to form a larger picture, he shares a thematic look at what's moving several stocks, including Amazon (AMZN), Apple (AAPL), International Airlines Group (ICAGY), IBM (IBM), Netflix (NFLX), Skyworks Solutions (SWKS) and the impact of spending on cybersecurity. In thematic speak, it's the Digital Lifestyle, Digital Infrastructure, Disruptive Innovators, and the Safety & Security themes, with an added dash of privacy. Of particular note, Chris is really excited about one of the latest signals for Tematica's Cleaner Living investing theme as Nestle SA has found a way to dramatically reduce the sugar content of its KitKat bar. Why? Because it and other food and beverage companies are under pressure from consumers and governments alike to make healthier products amid rising obesity and diabetes rates. If Nestle keeps this up maybe one day it could land in the Tematica Research Cleaner Living Index.
Have a topic or a conversation you think we should tackle on the podcast, email me at cversace@tematicaresearch.com
And don't forget to subscribe to the Thematic Signals Podcast on iTunes!
Resources for this podcast: