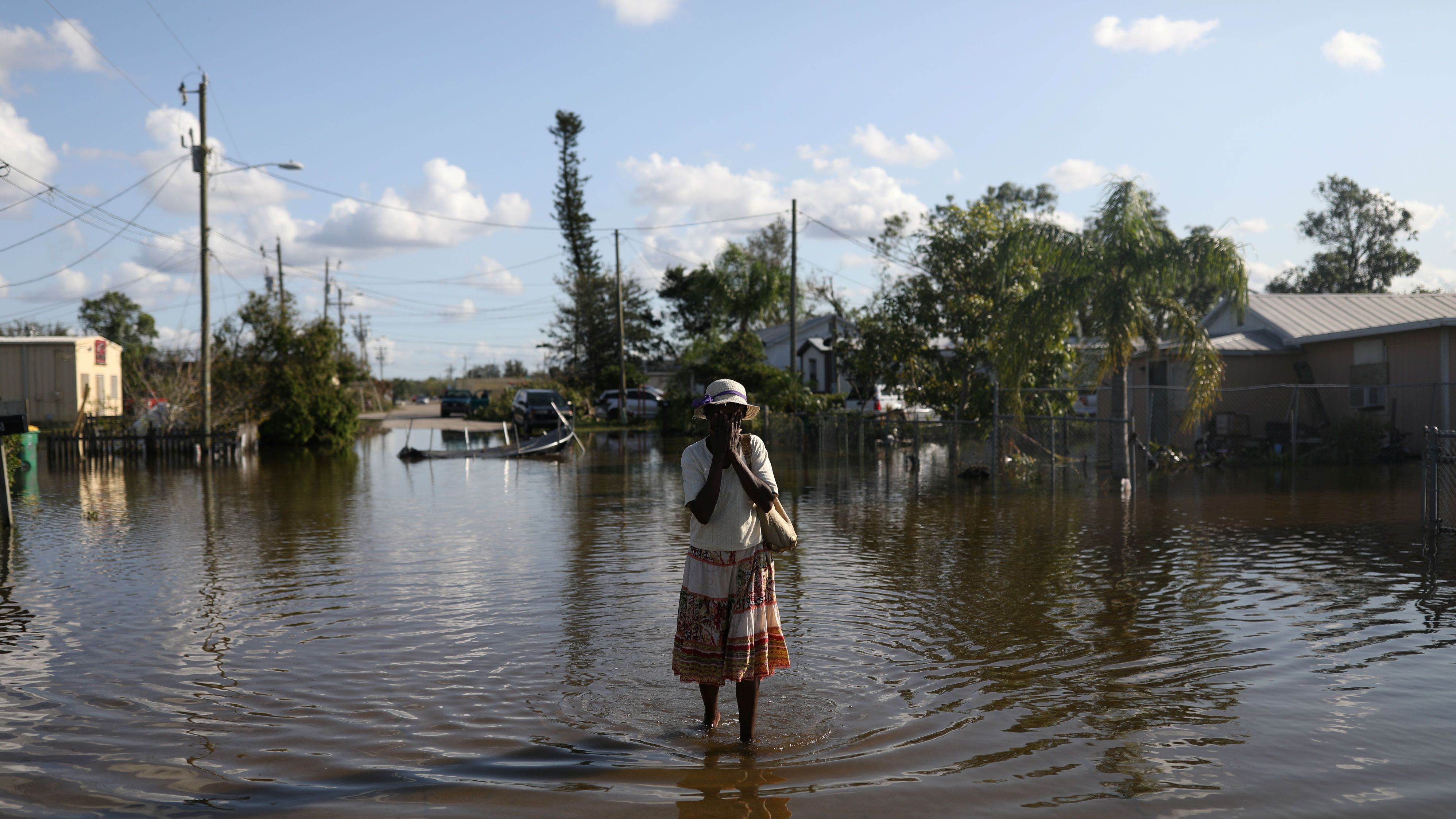 As time continues to pass since Hurricane Harvey and Irma, we're hearing more about more disruptions to electricity and water that will call for significant spending to rebuild utility infrastructure. We've seen price gouging for bottled water near Houston, and we suspect the same is occurring in parts of Florida as people look for this once again Scarce Resource that is clean drinking water. We'll be eyeing comments from companies like American Water Works (AWK) and Aqua America (WTR) on how their water treatment capacity has been affected, and what it means for their capital spending plans going forward.
In addition to the billions of dollars of damage from wind and the rain, Hurricanes Harvey and Irma have trashed the wastewater systems in the cities they tore through.
Untreated water has combined with all the flooding from storm surges to fill the cities and surrounding areas, posing health risks for people trying to return to normalcy.In Florida, city pipelines are able to withstand about twice the amount of water than they're built to filter.
The past two hurricanes have completely overwhelmed these systems, and pipes have overflowed with millions of gallons of untreated water into streets, homes, and along the coasts of the state.
Texas water treatment centers haven't fared too well either; the US Environmental Protection Agency (EPA) says that at least 40 of the 1,219 wastewater treatment centers in the area surrounding Houston are temporarily out of commission in the aftermath of Hurricane Harvey.
Without proper treatment, wastewater can carry all sorts of bacteria that can lead to illnesses. According to an independent report conducted by the New York Times (paywall), Houston is experiencing an outbreak of E. Coli, a type of bacteria typically found in human waste that can cause gastrointestinal illnesses if accidentally consumed.
In addition to E. Coli, flood waters also likely contain other infectious bacteria that cause stomach flus or, like the microbe that causes tetanus, infect open wounds.
Source: Hurricanes Irma and Harvey overwhelmed wastewater treatment centers in Florida and Texas — Quartz