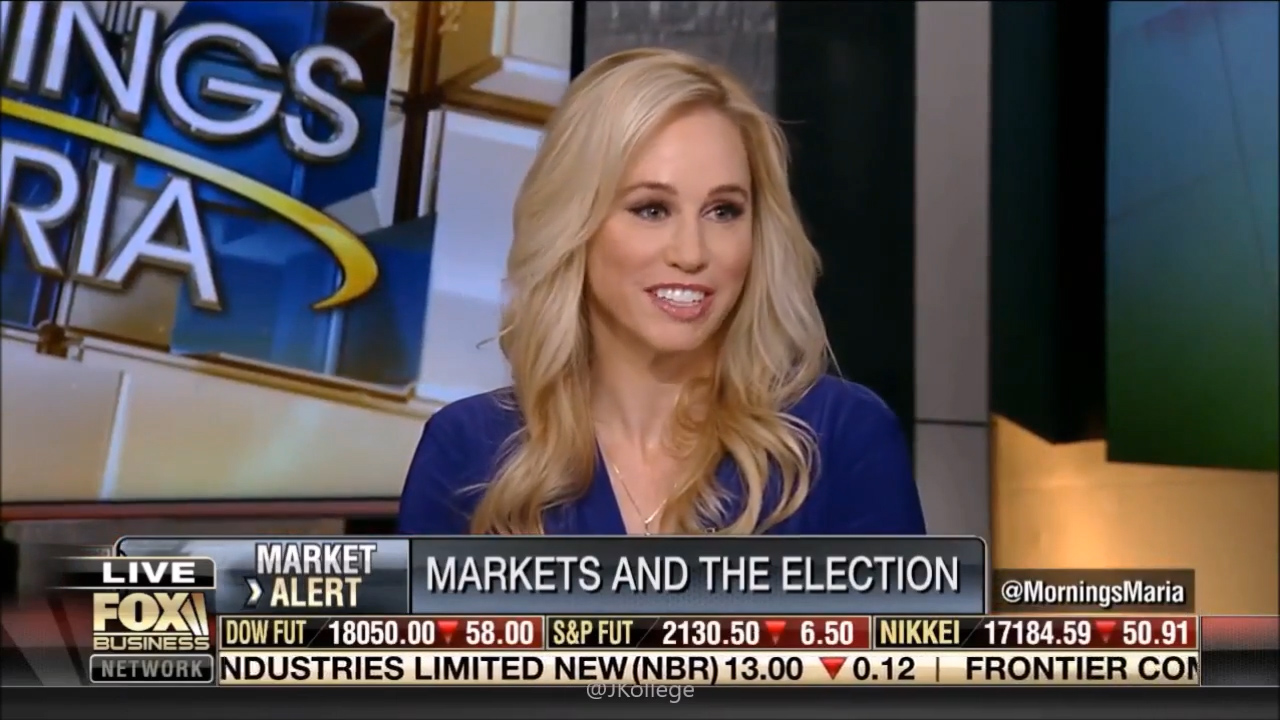 Lenore Elle Hawkins
Chief Macro Strategist
---
Lenore Hawkins serves as the Chief Macro Strategist for Tematica Research. With over 20 years of experience in finance, strategic planning, risk management, asset valuation and operations optimization, her focus is primarily on macroeconomic influences and identification of those long-term themes that create investing headwinds or tailwinds.
Lenore is a regular guest on various national and international television networks such as Fox News, Fox Business Network, One America News Network and RT, as well as having been featured multiple times on Real Vision Television, the "Netflix" of finance. Every week she can be heard on national radio programs such as America's Morning News, frequently on international radio stations such as RTHK in Hong Kong, and is a regular speaker at conferences around the world where she distills the complex world of global capital markets and economics into easy-to-digest Main Street concepts with contagious enthusiasm and an often irreverent sense of humor.  She has recently authored the book Cocktail Investing with Tematica's Chief Investment Officer Chris Versace, which was released by John Wiley & Sons April 2016.
Along with her work on the Tematica team, Lenore provides business advisory services through Calit Advisors to Italian companies from her second home base in Genova, Italy, giving her a "boots on the ground" perspective from outside the U.S.
Before joining the Tematica team, Lenore founded Meritas Advisors, a wealth advisory firm and before that served as the Vice President of Corporate Development for a California-based wealth management firm, which provided coordinated financial planning, investment management, tax, insurance and estate planning services to its high-net-worth clients.  Before that, she served as the Vice President of Strategic Planning and Corporate Development for the largest mobile broadcasting company in the U.S., which was created through an industry rollup orchestrated by Oaktree Capital. In that role, Lenore was responsible for the implementation of complex corporate financial and operational structures, which leveraged her senior strategic planning roles at portfolio companies at eCompanies, one of two largest tech incubators on the West coast in the late 1990s and early 2000s. This experience gave her a front row seat to the titanic shift that disruptive technologies impose across a wide range of industries.
Lenore has also worked with JP Morgan in the Private Client Services practice and began her career with Accenture where she led consulting teams advising financial services clients, such as the Capital Group, (a group of investment management companies including the American Funds, Capital Bank and Trust, and Capital International Funds), Industrial Indemnity, and Charles Schwab.
Her unique background gives her a breadth of experience building and restructuring companies, from early stage dotcoms and high-tech industrials, evolving into industry leaders and some to failure, giving her invaluable insight into identifying those industries, companies and management teams poised for success and those more likely to struggle. She has worked in a wide range of financial market roles, from building data systems that power some of the largest asset management firms in the world to building her own investment management firm, advising both domestic and international client. These experiences combined with her lifelong love of economic theory give her a unique perspective that allows her to constantly question the consensus Wall Street view.
Lenore holds a B.A. degree in Mathematics and Economics from Harvey Mudd and Claremont McKenna College, where she graduated with honors and an MBA in Finance from the Anderson School at UCLA, where she consistently achieved Dean's list distinction.