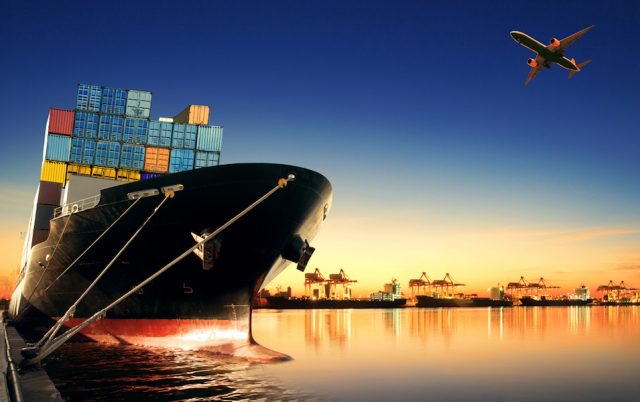 On Monday, August 14th I spoke with David Asman and Melissa Francis, hosts of After the Bell on Fox Business, about the recent moves in the market and the discussions around trade relations with China. I pointed out that while trade is often discussed in the media as a transaction in which there is a winner, (the country with the trade surplus) and a loser, (the country with trade deficit) trade is much more complex.
First off, any theft of property, be it intellectual or otherwise cannot be accepted. Trade between individuals, businesses or nations must include respect for the property rights of all parties involved. Property rights and the respect for them is vital for economic development. Without them, innovation faces enormous headwinds.
Putting that aside, the focus of any discussion on trade with China is typically centered on American workers who are displaced by competition from China, but this negates that many American jobs factories and offices that would not be able to exist without access to complementary Chinese workers in Chinese factories. The lower-cost labor available in China allows a myriad of ideas hatched in the U.S. to become viable products, which in turn then can create hundreds and thousands of jobs in engineering, design, marketing, logistics, retailing, finance, accounting, and manufacturing that might never have existed  because an entirely domestic production would have been cost-prohibitive. If all of the components in Apple's (AAPL) iPhone had to be manufactured and assembled domestically, it would cost multiples more and all the businesses that exist today thanks to the ubiquitous nature of such smart phones would never have come into existence.
The nearly half a trillion dollar in annual trade between the U.S. and China is also not a one-way street. For example, in 2016, according to the U.S. Department of Commerce, the United States had a $17 billion trade surplus with China in agriculture and an $8 billion surplus in transportation equipment. From a geographical perspective, eight U.S. states run trade surpluses with China, including West Virgina, Louisiana, Oregon, and Washington state.
Bottom Line: International trade, like most everything in life, isn't a simple matter. Making major changes to trade policy with a significant trade partner will naturally result in some winners, but also in some losers. When such impactful rules of the game are potentially changed, we at Tematica revisit those companies that benefit from our Thematic tailwinds to assess how and if they may be affected. For now, the talk around trade with China has been just that, talk. We will keep a vigilant eye on this however for any movement that could have a material impact on the companies we follow.