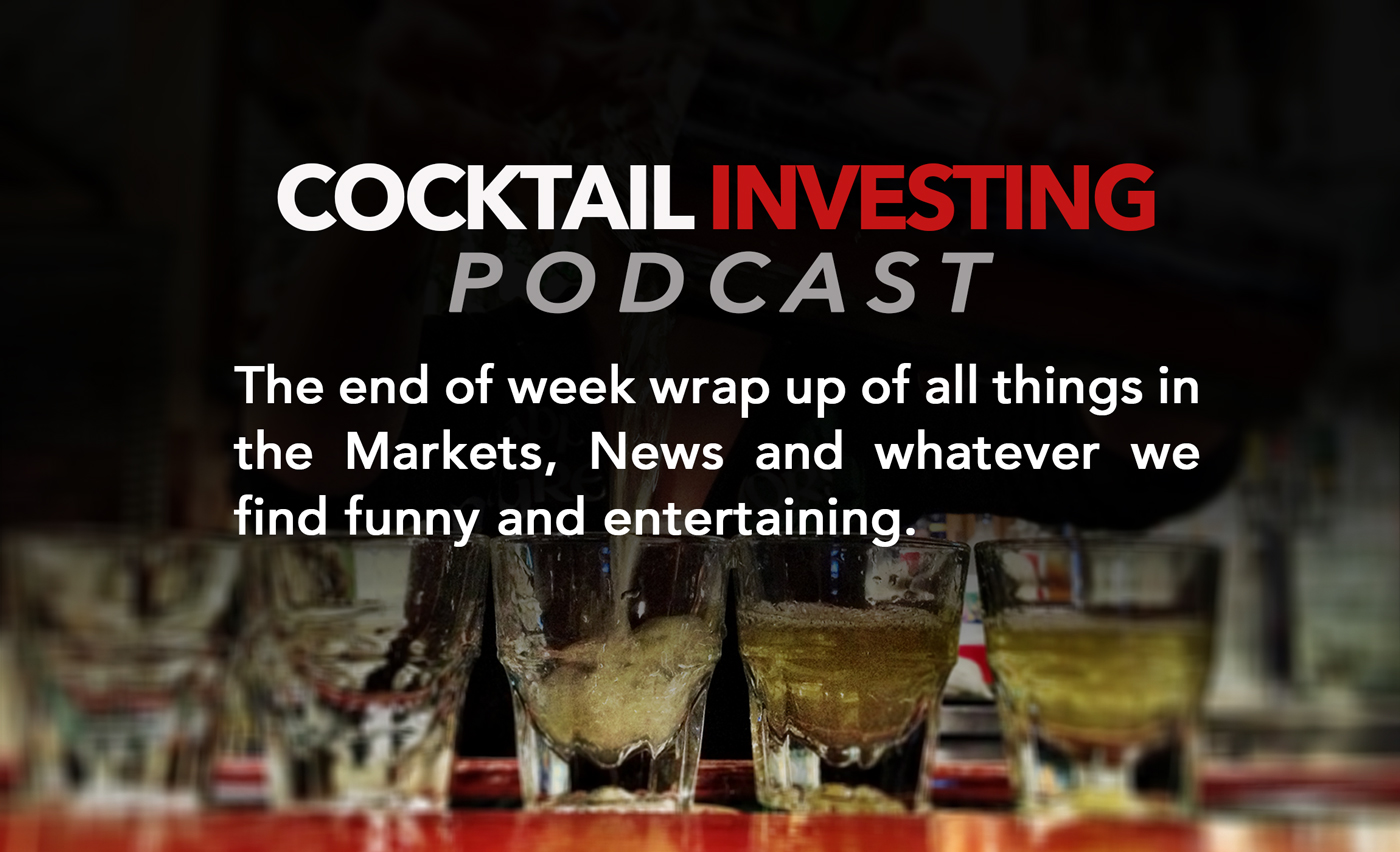 Welcome to another episode of Cocktail Investing, where Tematica's investing mixologists Chris Versace and Lenore Hawkins discuss the week's economic data, relevant political happenings and share where they have spotted a few of the latest Thematic Signals.
Highlights from this week's episode:
As of the close on Thursday, July 13, 2017, the Nasdaq 100 index had 5 consecutive days of gains. The last time we saw this was over 5 months ago. If this rally continues it will be a bullish sign for equities in at least the short-term.
The Nasdaq powered higher, led by our Connected Society investing theme, as "FANG" stocks moved now above their 50-day moving averages – another bullish indicator.
However, while the financial headlines keep touting the strength of U.S. equities, the S&P 500 has actually been one of the weaker indices year-to-date on a broader international basis: the French ETF (EWQ) up over 18 percent, Germany's (EWG) up over 16 percent, Spain's (EWP), and Italy's (EWI) up over 18 percent. Even Mexico, despite the talk of a wall, has gained over 26 percent year-to-date. In emerging markets, India's (IDX) is up over 25 percent and Turkey's (TUR) is up over 30 percent.
Europe's Industrial Production is also showing much more strength than the U.S. with the Euro area up 4 percent year-over-year versus the U.S. up just 2.2 percent. We discuss what it means for our Economic Acceleration/Deceleration theme. As we see the Federal Reserve and many of the other major central banks around the world shift from looking for reasons to provide liquidity to looking for ones to withdraw it, it is important that we keep a few things in mind. We've never had monetary policy like this in size or substance. The likelihood that it can be unwound without bumps along the way in a world in which policy effects are felt incredibly fast on a global level… unlikely to say the least. We review just how prescient the Fed has been in the past.
From a thematic perspective, we see more evidence that the move to Cashless Consumption is accelerating around the world and may be particularly impactful in those markets, primarily emerging economies, that previously had poor retail financial infrastructure.
Amazon's Prime Day seriously knocked the ball out of the park, again, and gives us further insight into just how much buying habits are changing as part of our Connected Society investing theme. For context, retails sales in the U.S. are also weaker than in much of the rest of the world, up just 3.8 percent year-over-year versus France up 4.2 percent, Spain up 5.7 percent, India up 11.8 percent and China up 10.7 percent.
Our Scarce Resources theme has been keeping an eye on OPEC moves and we were utterly unsurprised to see that, shocker, members aren't exactly in compliance.
Near and dear to our hearts, and our Guilty Pleasure investing theme, it's looking like both coffee and wine are positives for our Aging of the Population investing theme.
Companies mentioned on the Podcast
Alibabaa (BABA)
Amazon (AMZN)
GrubHub (GRUB)
Starbucks (SBUX)
United Parcel Service (UPS)
Visa (V)
Whole Foods Markets (WFM)
Resources for this podcast: