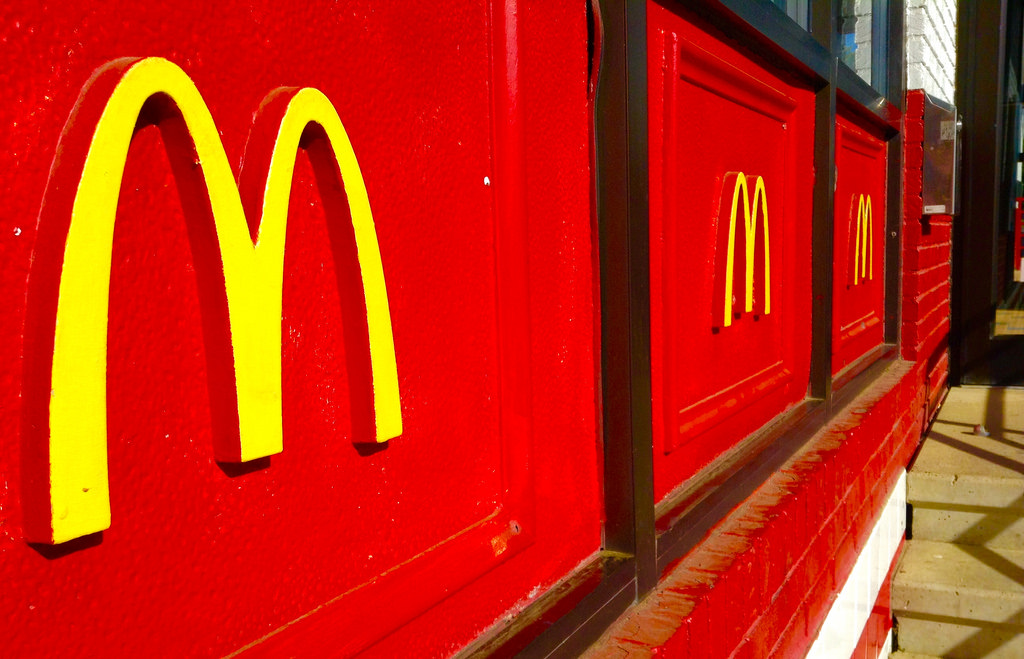 The last several years have been a dark time for McDonald's as its domestic same-store sales fell 1.3 percent in 2016. Worse yet, the number of customers its been drawing has been dropping every year for the last four years. After tinkering and tinkering with its menu, what does McDonald's management think will turn things around? Mobile ordering, curb side delivery and other delivery methods like GrubHub. Normally, we'd applaud a company adopting Connected Society strategies, but after seeing the buildup of orders that Starbucks has to contend with and the prospects of getting cool to cold McDonald's food delivered, we're going to say the Golden Archers needs to focus on the quality of its food to lure back diners.
Chris Kempczinski, McDonald's USA President, admitted that the chain has lost "hundreds of millions" of visits to competitors since 2012, a trend the company is trying hard to turn around with initiatives like the new mobile app.
Customers will be able to access their app profiles — which can include their preferred payment methods and a customized list of menu favorites — on the touch-screen ordering kiosks McDonald's has introduced to some U.S. stores already, the company says.
And for those who don't feel like going out in public to get their food at all, McDonald's says it's experimenting with different delivery models, including partnering with third parties like GrubHub.
Source: McDonald's Banking On Mobile Ordering & Curbside Pickup To Win Back Customers – Consumerist