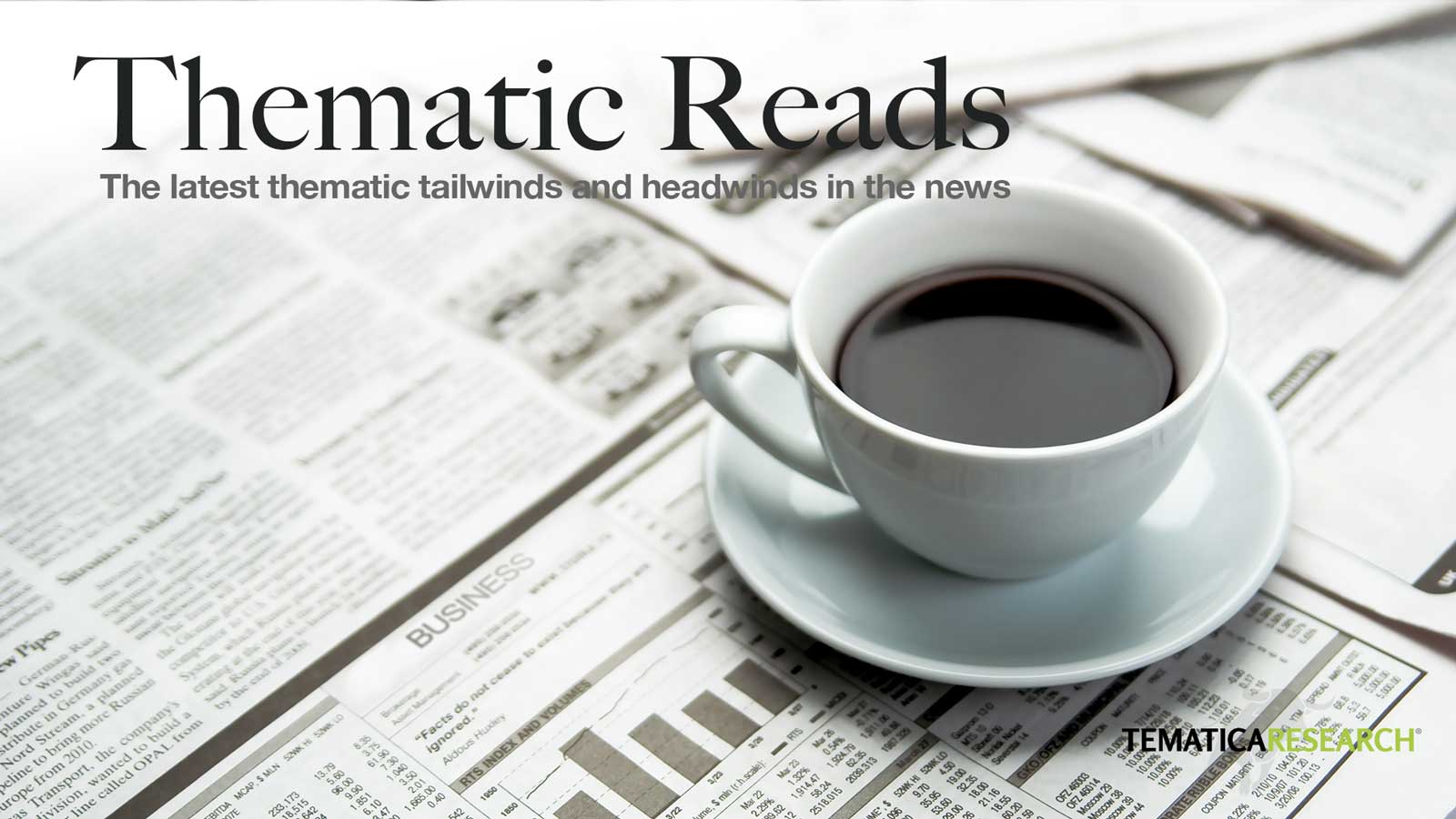 Each week Team Tematica consumes a voracious amount of content as we look to stay on top of the latest data and mine it for tailwind and headwind signals for our 10 investment themes.
Aging of the Population
The global demographic shift towards a more senior population
---
Cleaner Living
Growing demand for items that claim to be better for you and the planet:
---
Securing individuals and organizations against cyber threats and privacy violations:
---
Digital Infrastructure
The Buildout and upgrading of our Networks, Data Storage Facilities, and Equipment
---
Disruptive Innovators
Business models designed to transform an entire industry and leap-frog over incumbents.
---
Digital Lifestyle
The increasingly digital landscape that now underpins the entire consumer experience.
---
The products and services people will consume no matter the economic environment.
---
Those things that bridge the gap between want and ability at every socioeconomic level.
---
Consumers trading down when and where possible or looking to stretch the disposable dollars they do have.