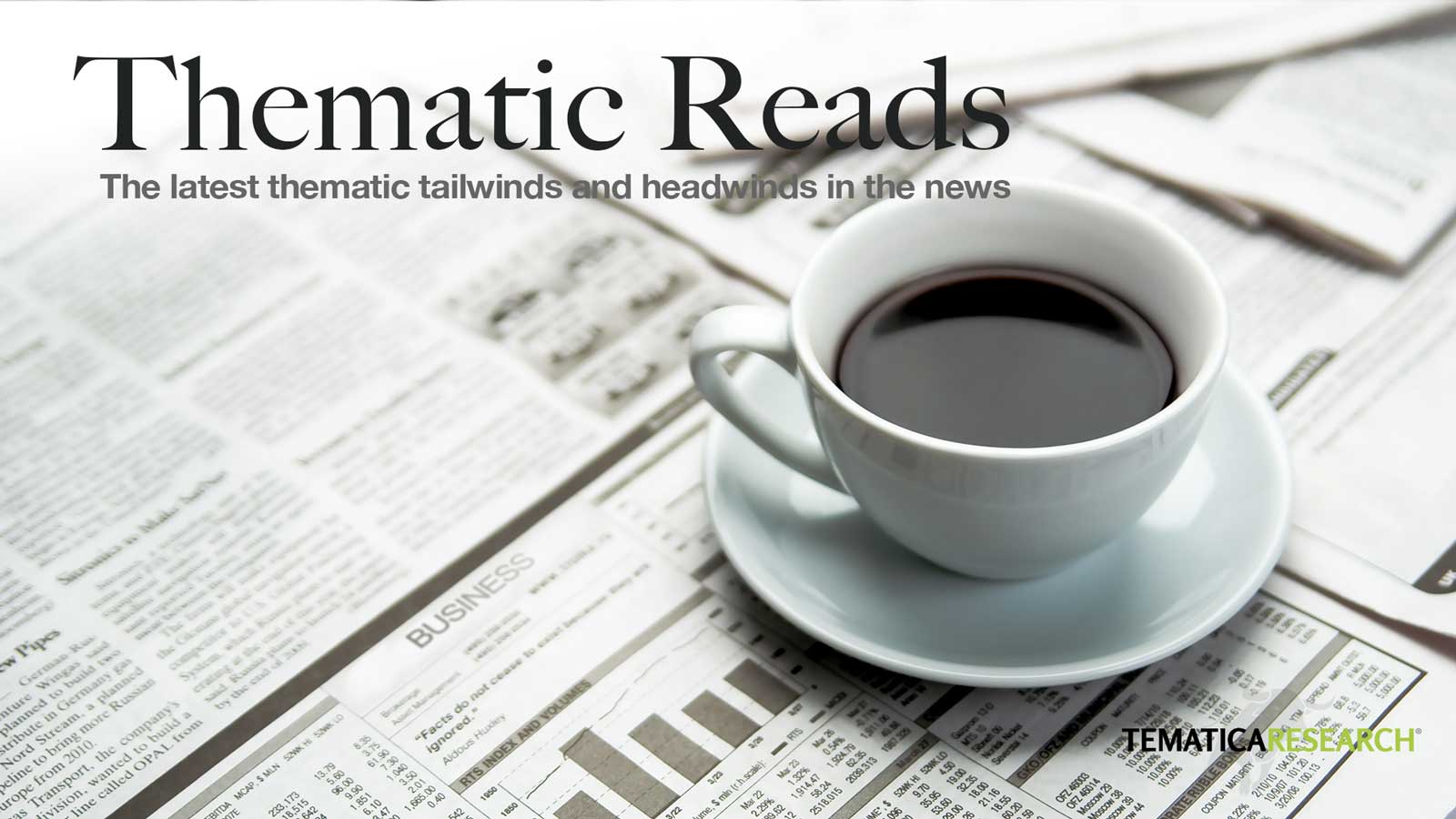 Each week Team Tematica consumes a voracious amount of content as we look to stay on top of the latest data and mine it for tailwind and headwind signals for our 10 investment themes.
Aging of the Population
The global demographic shift towards a more senior population
---
Cleaner Living
Growing demand for items that claim to be better for you and the planet:
---
Digital Infrastructure
The Buildout and upgrading of our Networks, Data Storage Facilities, and Equipment
---
Disruptive Innovators
Business models designed to transform an entire industry and leap-frog over incumbents.
---
Digital Lifestyle
The increasingly digital landscape that now underpins the entire consumer experience.
---
The products and services people will consume no matter the economic environment.
---
Those things that bridge the gap between want and ability at every socioeconomic level.
---
Consumers trading down when and where possible or looking to stretch the disposable dollars they do have.
---
Areas around the world where rising disposable incomes are driving demand for a host of products and services.
---
Reflecting the evolving needs across individual, cyber, corporate and homeland security.
---
---
What Else We Are Loving
Other reads, experiences, products, services and the like that we enjoyed so much this past week we just had to share
We along with other investors continue to assess the impact of the coronavirus outbreak on the global economy as well as corporate earnings. As we have witnessed time and again, a pain point tends to give rise to potential solutions, and we are watching that unfold in response to the virus that has resulted in more than 45,000 cases worldwide and more than 1,100 deaths.  China has launched an app that allows people to check whether they have been at risk of catching the virus. People identified as being at risk are advised to stay at home and inform local health authorities.