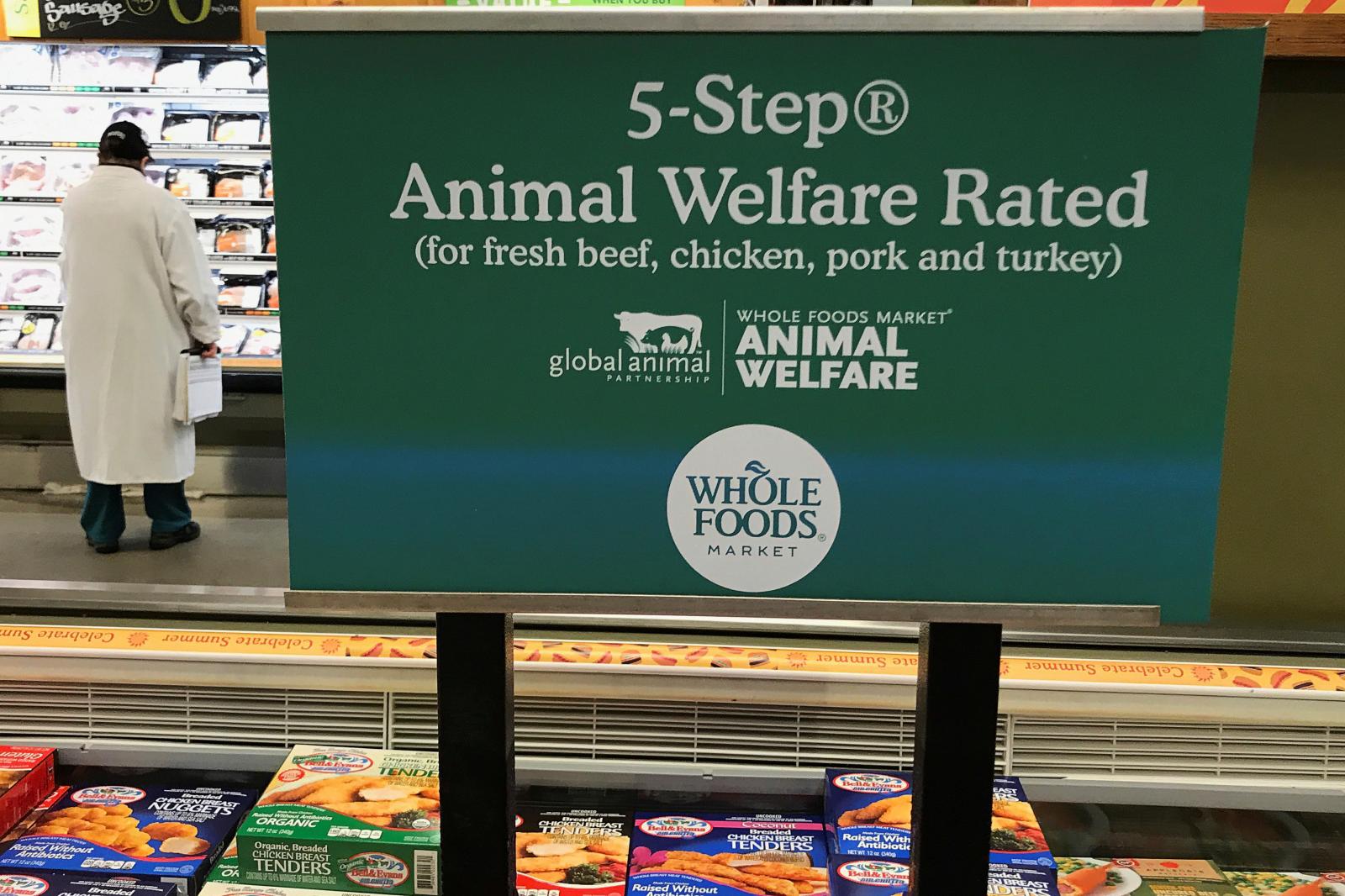 Amazon.com Inc plans to meet on Wednesday with a dozen U.S. ranchers, seeking to expand distribution of organic and grass-fed meats as it takes over Whole Foods Market Inc, according to the meeting's organizer.Analysts and investors have speculated that Amazon is aiming to combine its expertise in order fulfillment with the grocer's facilities to build out delivery of fresh food, but the online retailer has not yet detailed its plans.Amazon visited Georgia grass-fed meat producer White Oak Pastures in March, 2-1/2 months before announcing the $13.7 billion Whole Foods takeover, to discuss a possible distribution deal, White Oak owner Will Harris told Reuters.The retailer later asked the farmer to invite other U.S. livestock producers to discuss distribution of organic and grass-fed meat, Harris said.Amazon declined to comment."We are excited about exploring possibilities with them," Harris said. "It suggests that this niche in the market is becoming mainstream enough that they feel their delivery system might have traction with it."U.S. sales of organic meat and poultry, worth $991 million, climbed 17 percent last year, marking its fastest-ever annual growth, according to the Organic Trade Association (OTA).
Source: Organic ranchers eye Amazon distribution ahead of Whole Foods deal
Amazon is certainly at the epicenter of our Connected Society investment theme, which is a result of a sea change in how people communicate, get news, shop, transact, invest, share pictures and videos, and consume digital content in one form or another. Buy the Connected Society is just one of what we call "Thematic Tailwinds" blowing strong for the Seattle-based company.
The first five are pretty obvious:
Connected Society — they are the dominant online retailer, grabbing more and more of not just the online shopping space but credited with gobbling up the brick and mortar revenue at a faster and faster pace. Plus, with Amazon Web Services as the backbone for much of the internet, they have their fingers in literally everything digital.
Content is King — the Amazon Prime Original programming such as The Man in the High Castle, Transparent, Manchester by the Sea and a Tematica favorite Red Oaks have not only receive critical acclaim, but they also help offset the cost of the Amazon Prime membership fee.
Cashless Consumption — with a credit card on file, not only can you shop on Amazon.com, but more and more other smaller e-retailers are connected to Amazon for payment processing.
Foods with Integrity —  this has come to the forefront with Amazon's acquisition of Whole Foods and the maneuvers hitting the front pages such as the one in the article above.
The next couple of themes don't immediate jump to the forefront, but are no-less impactful:
Aging of the Population — as more and more baby-boomers reach a point where getting out to the store becomes difficult, having a service like Amazon Prime that can deliver everything from groceries to toilet paper, we see it as being critical for senior maintaining their independence. We see it as only a matter of time before the final piece is put into place — pharmaceuticals.
Cash-Strapped Consumer — many many times we find ourselves immediately clicking over to Amazon to see if we can buy something at a cheaper price. It's the ultimate in comparison shopping and stretching the almighty dollar even further.
Disruptive Technology — the future is certainly voice-based interfaces, and Amazon's Alexa technology has proven to be leading the field, not to mention the many devices it has already been integrated into: Echo, Echo Dot, Live, Wand, Wardrobe, etc.
Guilty Pleasures — Amazon recently launched a wine business, offering direct shipments to approximately 18 different states. It's an area that could be greatly expanded, beyond its own label as well.
So there you have it, 8 total investment themes keeping the company ahead of the pack.