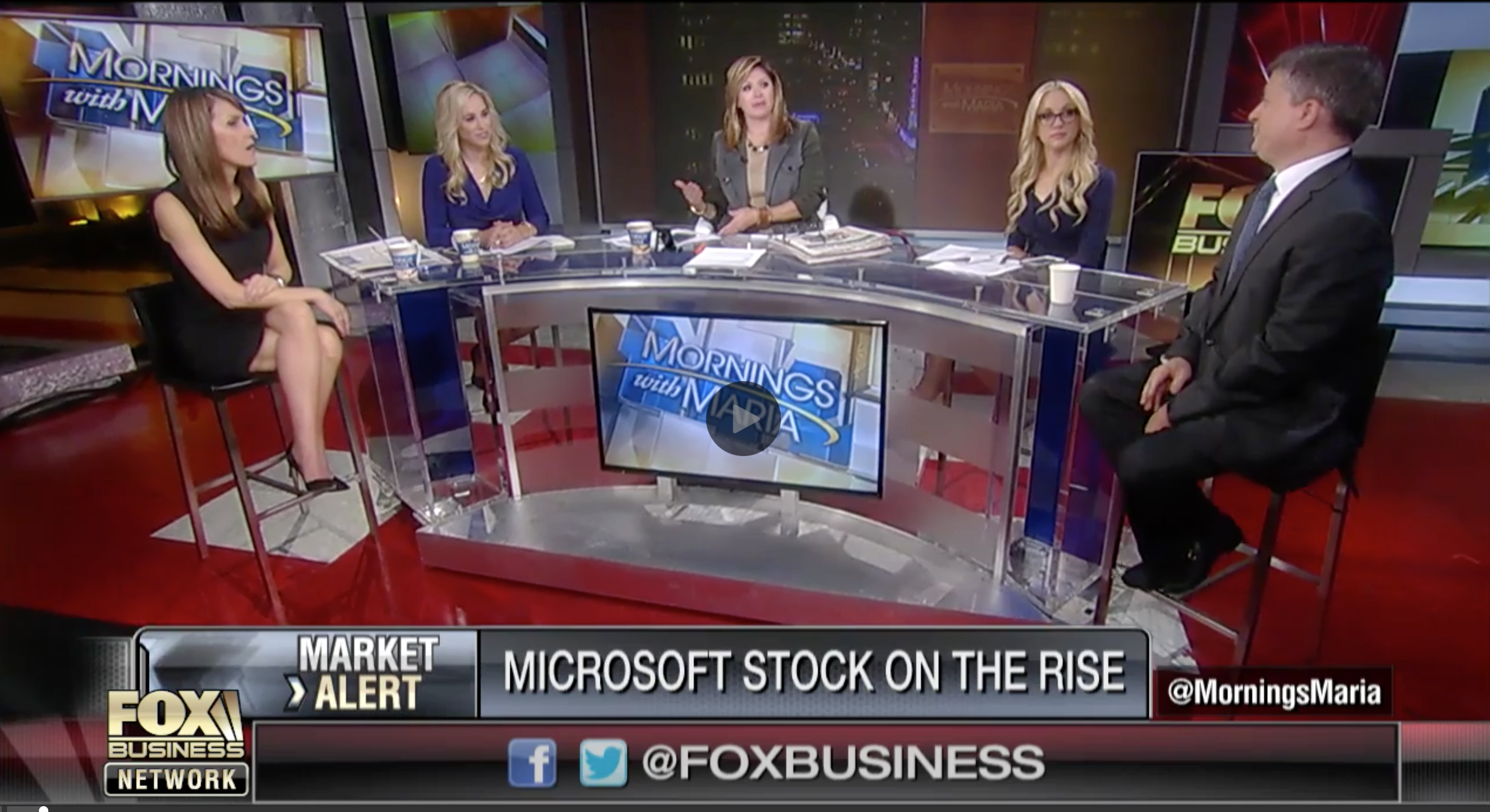 in: Elle's Economy

Tags:

Alan Dershowitz, Andy Busch, Dagen McDowell, Donald Trump, Fox Business, Free Trade, Hillary Clinton, James Madison, Kat Timpf, Maria Bartiromo, Mark Lehmann, National Debt, Rich Peterson, Share buybacks, TV Appearances, WikiLeaks
note: no comments
On Friday October 21st I was on set with Maria Bartiromo, Kat Timpf and Dagen McDowell with a variety of guests. Here are a few clips from those three hours on set… with only one bathroom break… starting at 6am… and a lot of coffee…know my pain.
We spoke with JMP Securities President Mark Lehmann on the stocks to watch in the tech sector and the election's impact on the markets.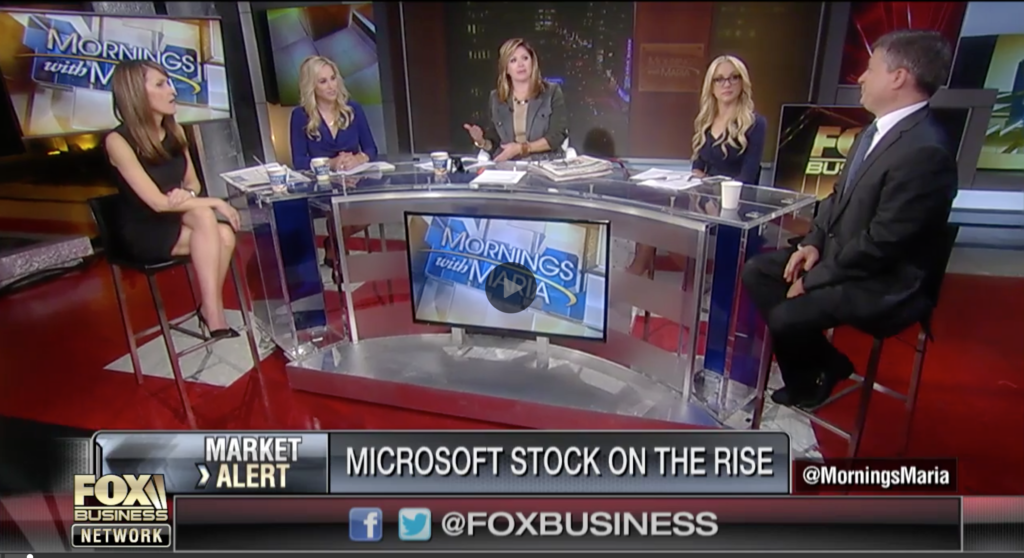 We also spoke with Alan Dershowitz, author of 'Electile Dysfunction,' on the impact of WikiLeaks on Hillary Clinton's campaign. While I'm not a fan of lawbreakers, and hackers certainly count amongst those, these days the electorate is reasonably mistrustful of those in power and these hackers are giving us confirmation that we are correct to mistrust …which is one of the reasons I am in favor of smaller government. The more power government has, the more opportunities there are for graft, and the bigger the temptation to give into such. I prefer smaller government out of respect for the frailties of human nature. I'm in good company here with James Madison who explained it best in Federalist Paper #51.
It was a long chat with Mr. Dershowitz…
As a proponent of the free markets, which also means free trade, I'm a fan of Donald Trump's plans to reduce taxes, but not a fan of his threats to significantly reduce free trade and to use the power of the presidency to force private companies to bend to his will. As the second largest exporter in the world, our economy needs a healthy level of international trade. We spoke with political economist Andy Busch on Donald Trump's and Hillary Clinton's competing plans.
Finally we spoke with S&P Global Market Intelligence's Rich Peterson concerning the outlook for M&A activity, particularly given the current political environment. As we discussed earnings results so far, I brought up my concerns that the improvement in earnings per share really doesn't tell the whole story, as companies have been buying back their own shares at record levels. This means the denominator, shares outstanding, keeps falling which makes EPS look artificially stronger than it actually is. I call this the spanx-and-push-up-bra strategy, whereby things may look better from afar, but fundamentally they really haven't improved.