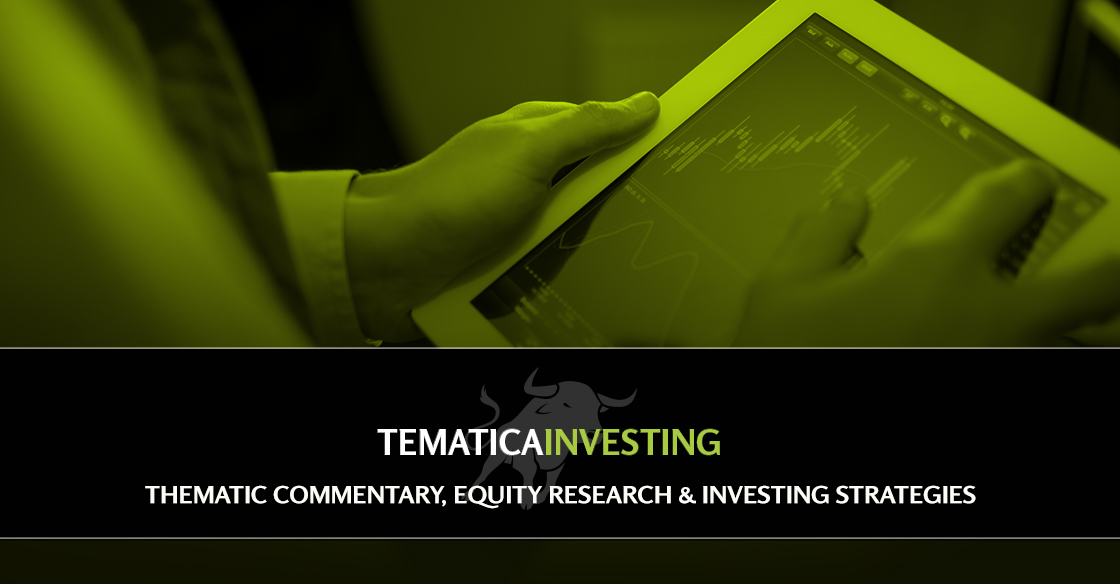 Over the last few days, our Disruptive Technology play on the Tematica Select List that is Nuance Communications (NUAN) held a non-deal roadshow with meetings in San Francisco courtesy of Deutsche Bank (DB). Coming out of the meetings, Deutsche Bank reiterated its Buy rating on NUAN shares as well as its $25 price target. Even though that is a few dollars above our $21 price target, we find the Deutsche's comments both upbeat and confirming for our thesis on the shares.
Below are some of those comments:
Though the legacy volume-based transcription business is expected to decline in the coming quarters, the Dragon Cloud subscription offering launched last year is expected to return the segment to growth over the coming year.
With 60% of the roughly 900k US doctors already using some form of Nuance transcription technology already, there appears to be abundant room to up-sell new products, like clinical documentation quality, a roughly $1 billion annual software opportunity.
Commentary on the Automotive pipeline suggests a potential for bookings growth to remain robust – perhaps even accelerate – for the next couple of years, benefiting from long-term contracts as far out as 2025 in some cases.
The bottom line is we continue to see ample opportunity in this expanding voice technology market for Nuance and its offerings to the healthcare, mobile/auto, enterprise, and imaging markets. Longer term,  Tractica — a market intelligence firm that focuses on human interaction with technology — forecasts total voice digital assistant revenue will grow from $1.6 billion in 2015 to $15.8 billion in 2021. That is also likely to put Nuance on the M&A contender list for those larger entities that need to expand their voice technology capabilities.
Even after NUAN shares climbed 1.6 percent this week to close just below $17, we continue to see an upside of more than 23 percent to our $21 price target. 
We would look to revisit this rating the closer NUAN shares get to $19.