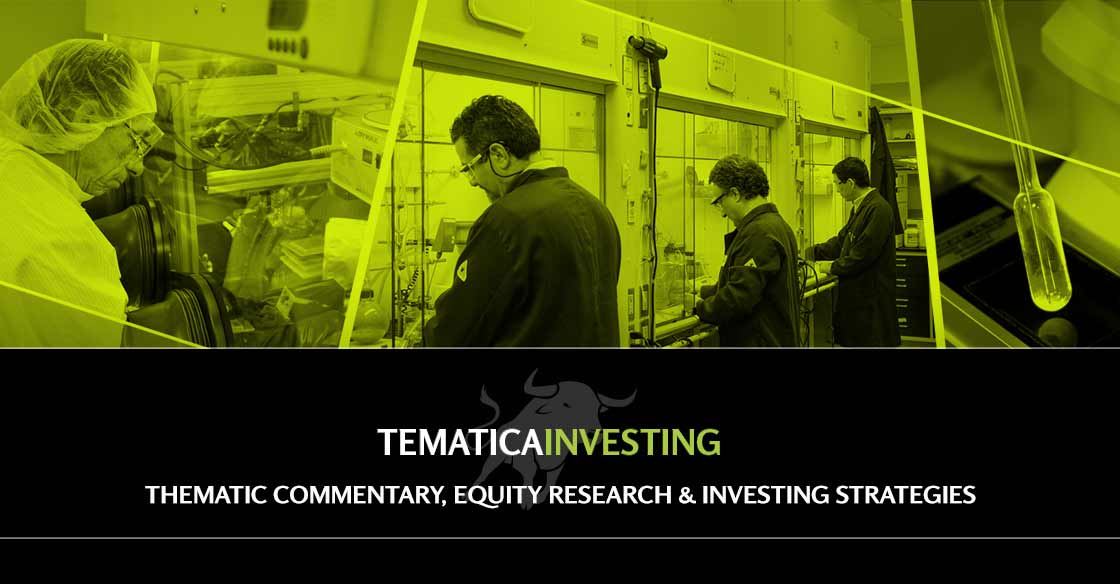 KEY POINTS FROM THIS ALERT
We will use the recent 35%+ drop in Universal Display (OLED) to double down on this Disruptive Technology company.
Our long-term price target of $225 remains intact.
We are suspending our $125 stop loss on OLED shares.
Despite crushing December-quarter expectations last week, Universal Display (OLED) shares were hard hit over the last several days. The catalyst behind this change in investor sentiment was the fact that the company offered a weaker-than-expected outlook for the near term, even though it reiterated the long-term opportunities it sees from the adoption of its proprietary organic light-emitting diode displays.
As I have shared more than a few times, the roadmap for organic light emitting diode adoption is clearly seen when we look at the light emitting diode (LED) industry. We first saw major adoption with color screens in mobile phones and TV before going on to the automotive lighting and general illumination markets. Amid Mobile World Congress 2018 in Barcelona this week, Samsung had debuted its latest flagship smartphone, the Galaxy S9, that, yes, contains an organic light emitting diode display.
Has the move lower in OLED shares been painful?
Yes, there is no denying that, but we also know that at least in the near term the market is especially short-term focused.
In my view, like any robust meal, we are likely seeing what is called an intermezzo course — something to cleanse the palate and offer the diner a brief respite. For the organic light-emitting diode display industry, it means digesting the rapid rise in industry capacity over the last 18-24 months that has fueled Universal's business and its share price. While not pleasant, it's a natural part of any rapidly rising industry.
How will we respond to the recent price pressure in OLED shares?
Even though we are up still up significantly in our OLED shares, we are going to take advantage of the short-term focused drop of more than 35% in the shares to our long-term advantage, by scaling into the shares at current levels. While this will dilute our cost basis, it's the prudent thing to do as OLED shares are far better priced for such a move today than they have been in the last four months. I'd also add that as much as I enjoyed watching OLED shares rocket higher in late 2017 and in January, the shares were likely a bit ahead of themselves.
Are we changing our long-term price target of $225 for OLED shares?
With far more opportunities to be had as the organic light emitting diode display market expands deeper into smartphones and TVs, and enters new ones in the coming 12-24 months, our price target of $225 remains intact.
As part of adding to our OLED position, we will temporarily suspend our $125 stop loss, and look to revisit this as calmer heads prevail with OLED shares.