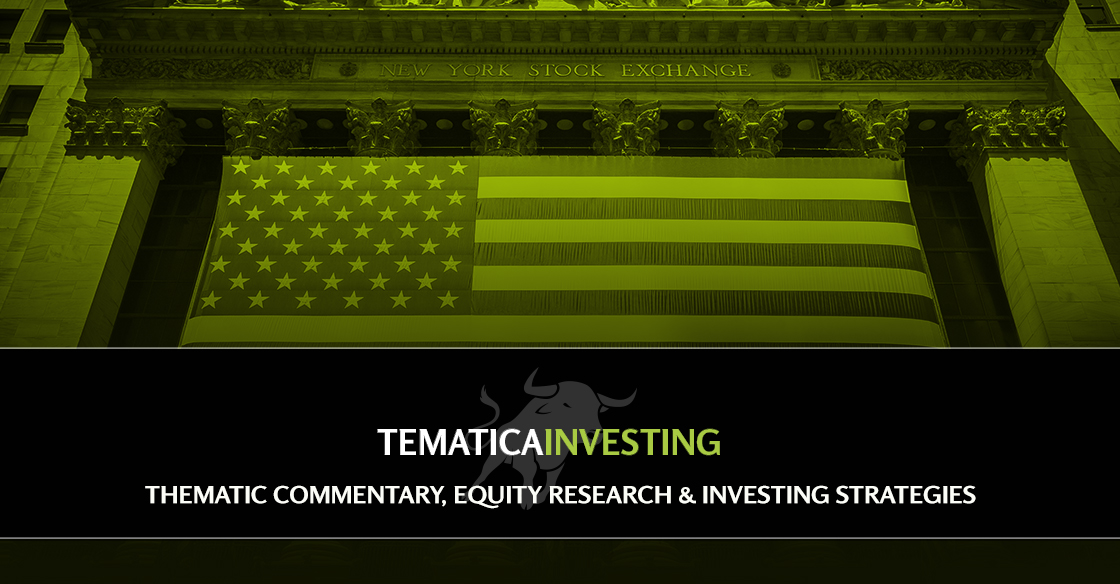 In last week's issue of Tematica Investing, I shared with you that I was tending to some family business, more specifically seeking guardianship of my 87 year old father who is suffering from dementia. The good news is the court sided with us. The not so good news is I have a long road ahead of me of straightening out my dad's affairs across the board.
For those reasons, while it has been a fun and engaging ride over these last seven-plus years, I am choosing to wind down the Tematica Investing newsletter as well as the Thematic Signals podcast.
Could we continue on in some sub-standard fashion? Probably, but after a short while neither you nor I would be happy with that. If we could hit the pause button for several months, that might be an option, but as we all know the investing landscape — thematic and otherwise — is an unfolding story that requires constant attention.
I'll continue to publish my thematic observations and insights on the Tematica website, and will share the various ripped from the headlines articles and notes that I collect each week and have been sharing with you in the form of Thematic Reads. Will I sporadically touch on the current Thematic Leaders, the Select List, and the Tematica Research Cleaner Living Index? I'd be surprised if I didn't, but I can't promise exactly when.
And for those wondering if the newsletter may return one day? All I can say at this time is "perhaps". If it does, I'll be sure to let you know. Even I never expected to see Berkeley Breathed's Bloom County return, and yet it did.
Thank you very much,
Chris Versace
Editor, Tematica Investing
Publishers Note:
For those subscribers with remaining balances on their subscription, we will be processing refunds for the balance of your term shortly. If you have questions, please email us at CustomerService@tematicaresearch.com or (571) 293-1977.  Thank you for supporting us all these years!