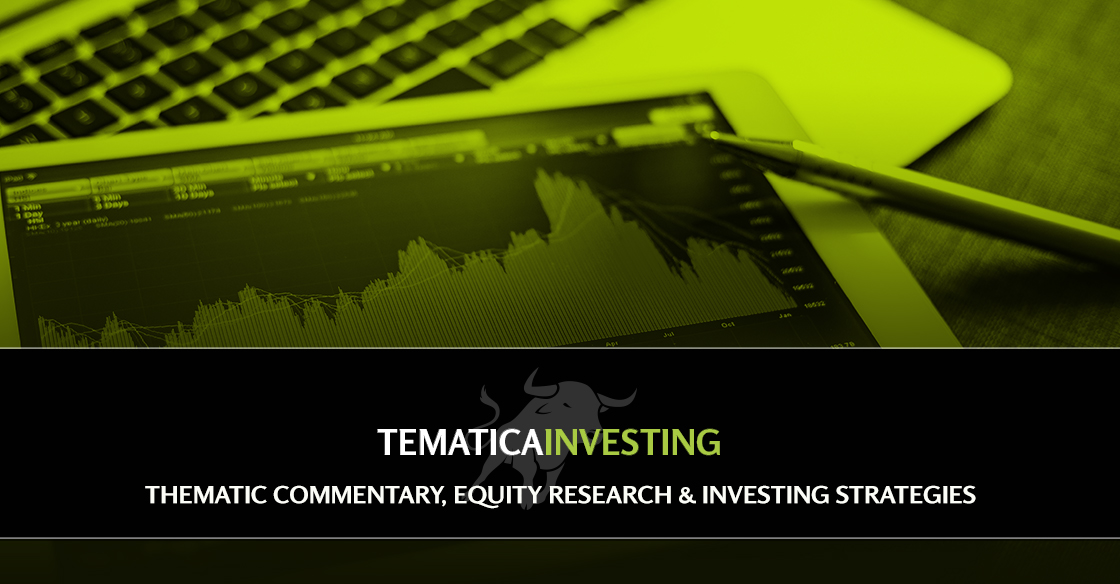 Dear Subscribers, 
This week has been a challenging one for me as I'm dealing with my father's dementia, which culminates with a guardianship hearing for him. You could say I am living in our Aging of the Population investing theme in real time. Even so, I wanted to share some market observations with you, and next week we'll be back in full force, complete with a new thematic stock pick. 
– Chris
Wrapping up the September 2019 quarter
Early this week, we closed out the month of September, shutting the books on the third quarter and began the final quarter's march toward the end of 2019. While US stocks rebounded in September, the quarter in full was still a mixed one as evidenced by 1.2% rise in both the S&P 500 and the Dow Jones Industrial Average vs. the Nasdaq Composite Index and the Russell 2000 index finished the third quarter in the red.
It will come as no surprise when I say the September quarter was filled with a lot of drama that began with signs of the global economy slowing further, more two steps forward and one step back on US-China trade talks, and ended with the impeachment inquiry winding through Washington that could stall any legislative efforts to be had by the current administration. And then yesterday's September ISM Manufacturing Index fell out of the proverbial bed as it hit 47.8, marking its second consecutive month in contraction territory and its lowest since June 2009. That reignited concerns over the speed of the manufacturing economy, and places even more scrutiny on consumer spending, the buoy behind the June quarter GDP print of 2.0%.
After those dismal reports, which raised questions over the economy's vector and velocity as well as stoke expectations for the Fed's late October monetary policy meeting,  the Atlanta Fed trimmed its December Quarter GDP forecast to 1.8% from 2.1%. This only adds to my view that the September quarter earnings season will likely be a minefield for investors.
In two weeks, investors will be staring down that plethora of corporate earnings, which run a high probability of disappointing reports as companies update their guidance to contend with the slowing global economy and continued US-China trade war. Should the World Trade Organization decision on EU aircraft subsidies lead to lead to $7.5 billion in new US tariffs on EU imports, we could see the uncertain trade situation become tenser before the next round of US-China trade talks to be held October 10-11. As we navigate the days leading up to that earnings bonanza, I'll be keeping tabs on the CNN Money Fear & Greed Index – should it fall back into Extreme Fear, it could make what is likely to be a volatile time even more so.
Here's the thing, Wall Street is likely focused on something between the next few weeks and the next few months. As we know, however, the tailwinds associated with our investment themes are much longer than that. While some are fretting over what may come in the next few weeks, we'll be looking at it as an opportunity to buy thematically well-positioned companies at better prices. In many ways, it's about perspective and as you know we tend to think differently from the Wall Street heard and it continued to serve us well in the September quarter.