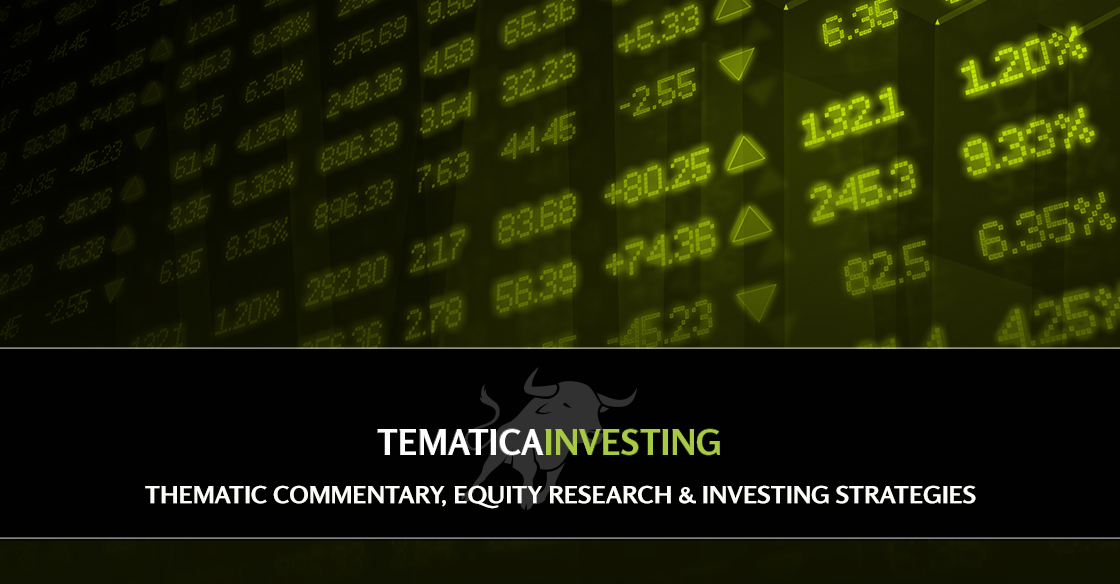 Last night Costco Wholesale (COST) reported quarterly results that in our view are being misinterpreted by investors. While the company reported EPS for the quarter came in at $1.59 per share that included a $0.17 per share tax benefit that resulted from tax legislation passed by Congress vs. the expected $1.45 per share, it's top line results continue to show Costco making wallet and market share gains. Net sales for the quarter came in at $32.3 billion, a 10.8% increase over the $29.1 billion achieved in the year-ago quarter. Excluding the impact of FX and gas, Costco sales rose 5.4% year over year for the quarter.
In our view, context is key and pitting Costco top-line results vs. those for Target (TGT) or Kroger (KR) confirm those share gains. For their latest quarters, Target reported adjusted top-line growth of 3.6% year over year, while this morning Kroger reported year over year sales growth of 2.7% excluding fuel. Also, scrutinizing Costco's internal metrics confirm those share gains.  These include membership renewal rates (90.1% in the U.S. for the quarter) and membership growth (50.4 million member households vs. 49.9 million at the end of the prior quarter).
From a geographic perspective, U.S. sales rose 7.1% (5.7% ex-gas and FX); Canada + 8.7% (2.5% ex gas and FX); and Other/International up 15.7% (7.4% ex gas and FX) for the quarter with E-commerce sales up more than 28% year over year. Those share gains were also reflected in the February same-store sales data that was shared last night as well. For the month, net sales rose 12.8% to $10.21 billion with:
US up 9.0% (7.5% ex-FX and gas)
Canada +8.4% (up 3.2% ex-FX and gas)
Other/International up 22.2% (14.1% ex-FX and gas)
E-commerce +38% (up 37% ex-FX and gas)
In addition to the brick & mortar wallet share gains being had, we'd also note the reported E-commerce growth metrics. Management has continued to focus on improving its digital offering while also improving its search capabilities and checkout experience. I also suspect its relationship with Instacart and others is driving digital grocery, which should alleviate bearish concerns over Amazon as it relates to Costco's business.
On a side note, I was at a local Costco this past weekend when it opened, and it was not only packed to the gills, but the checkout lines were several people deep as was the new membership line.
From a fundamental perspective, we see the company has benefitted and continues to do so from the lack of domestic wage growth for roughly 80% of the workforce over the last year that is prompting debt-laden consumers to stretch disposable spending dollars where they can. The latest data from the Federal Reserve showing a gap up in credit card charge-offs in 4Q 2017 vs. 4Q 2016 serves as a confirming point and sets the stage for more should the Fed boost interest rates as expected. The bottom line is given economic constraints, Cash-Strapped Consumers will continue to flock to Costco be it in person or online as the company continues to expand its offering.
As we have discussed previously, one of the key differentiators for Costco is its high margin membership fee business, which accounts for more than 70% of the company's pre-tax income. During the quarter Costco slowed its pace of new warehouse openings to 1 from 5 in the prior quarter but shared it aims to open two in the current quarter followed by 18 openings and three relocations in the subsequent quarter. All told, Costco will open 22-23 new locations during the current fiscal year, which sets the stage for continued membership fee income growth in the coming quarters.
Understanding these two perspectives keeps us bullish on COST shares.
Our price target on Costco Wholesale (COST) shares remains $200