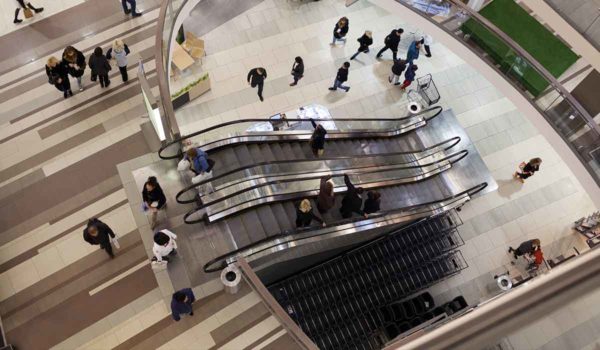 I have written quite a few posts this week about our investing theme of the Cash-Strapped Consumer, sharing data that explains why so many are still struggling and how this economic pain point creates investing opportunities. Yesterday I showed how the growth in income since the financial crisis has been well below historical norms, which has (in part) led to weaker retail sales and a lower savings rate.
One of the reasons we've seen slower wage growth has been the shift in the makeup of employment by company age and size. Wage growth tends to be more rapid at younger, smaller companies. Those that have been around for decades tend to have more methodical and slower paced career advancement and more sedate wage gains over the years.
In 1993 firms with more than 250 employees accounted for 49.3% of employment with those with less than 250 employees accounting for 50.7%. In 2015 instead of the majority of jobs being in smaller companies, only 46.2% were in those with fewer than 250 employees with 53.7% in those with greater than 250 employees. In fact, in the wake of the financial crisis the number of businesses one-year-old or less plummeted to a record low, (the data goes back to 1994). The number of jobs created by businesses less than one-year-old also fell to a record low.
Today the employment gains from new businesses remain more than 50% below the 1999 peak.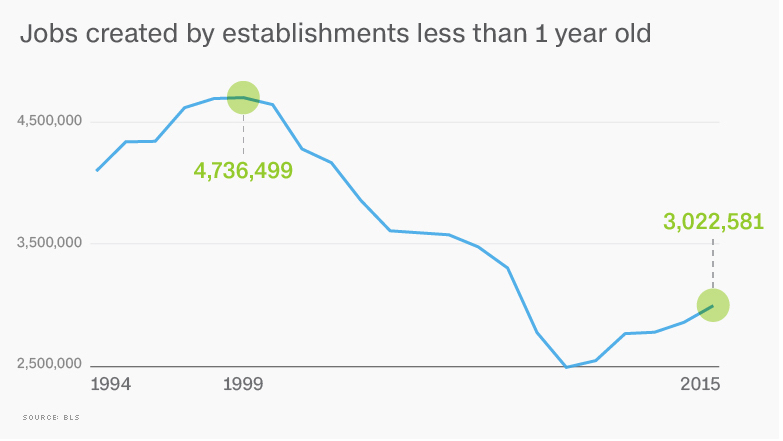 This is rather intuitive if we look at the number of companies that are one year old or less by year.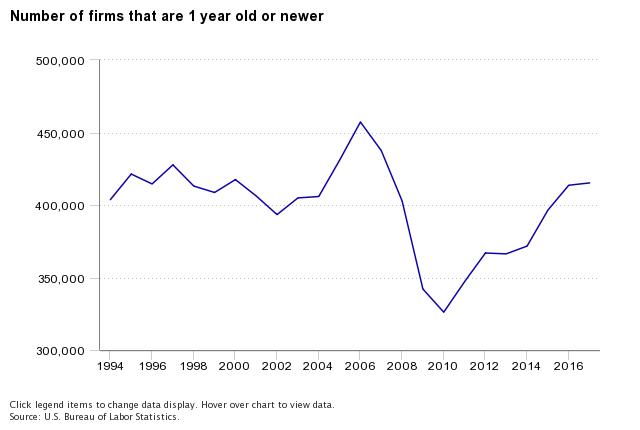 To see just how important these new companies are for jobs, this chart shows the contribution to employment by company age.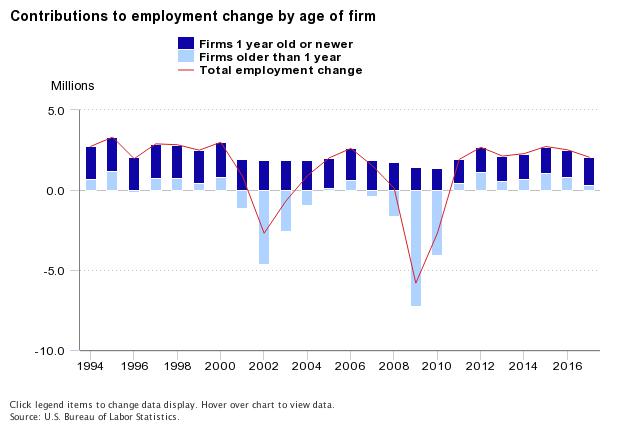 A robust economy needs entrepreneurship as new businesses generate a disproportionate level of the innovations that drive both productivity and economic growth. The data shows that as the level of new business formation has declined, so has productivity. In a healthy, dynamic economy, resources are quickly reshuffled around as businesses are born, grow and die. With fewer companies forming, growth slows as labor and capital remain stagnant in old industries.