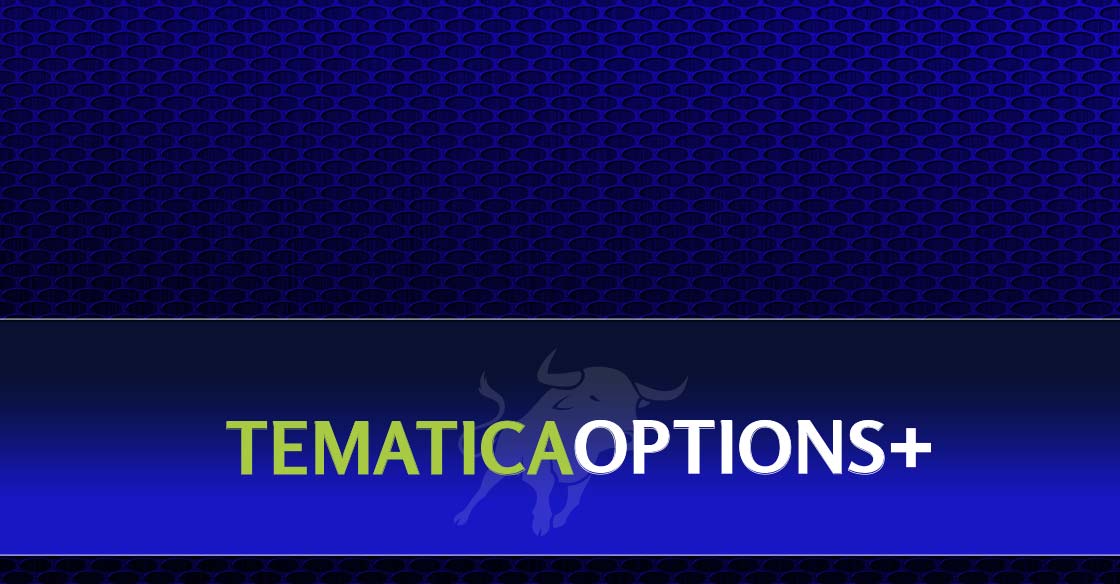 Key points inside this issue:
Boosting the stop loss on our Costco Wholesale calls
Our shares of Costco Wholesale (COST) on the Tematica Investing Select List have been on a tear of late, rising 20% since June 1. We chalk this up to the data that shows consumers contending with rising prices while wage gains lag behind – in other words supporting data for COST shares and our Middle-Class Squeeze investing theme.
With last night's COST closing price at $235.61, our Costco Wholesale (COST) January 2019 230.00 (COST190118C00230000) calls have moved past their strike price, finishing trading at 14.55, up 120% from our 6.60 buy in just over a month ago. Quite a move and one that we want to protect, which is why we are boosting our stop loss level to 13.20 from 10.00, locking in a 100% return on the position.
Just because we are smartening up our defense, doesn't mean we've exhausted the potential upside in COST share or our calls. After tonight's close, Costco will report its August same-store-sales results, and if the string of impressive reports continues, which I think likely, we are likely to see Wall Street boost its price targets on COST shares. If that occurs, we should see our calls continue to chug higher. I'll be analyzing the report once it hits the tape after tomorrow's market close, and if we need to make some adjustments with our call position, I'll be sure to issue a special alert. I remain bullish on the underlying COST shares as we head into the shopping filled last few months of the year.
Adding a call option play on Chipotle shares
As part of our Clean Living investing theme, we very recently added the shares of Chipotle Mexican Grill (CMG) to the Tematica Investing Select List. As I noted with that addition, CMG shares have been volatile of late, but the company's new management team is in the midst of implementing its turnaround strategy that has been dubbed the "Big Fix." Having recently eaten at a Chipotle, I can attest to a new found cleanliness in the restaurant, and far better-tasting food with better service than I have seen in months. That's the low hanging fruit in the turnaround strategy with more to come, which should attract old and new diners even before the marketing, digital reward and delivery aspects of the strategy take hold.
As we've seen before, these turnarounds take time and sometimes they can get caught up in a few steps forward and one or two back. For that reason, we are going to cast a wide berth on CMG call options, looking to capture the potential turnaround benefits over the next two quarters. That lands us in January, and we will select the 500 strike price because of the upside to be had in the shares and due to those being the most liquid of the January 2019 calls.
Housekeeping on our stopped out Netflix and Alibaba calls
This week's pressure on the technology stalks including shares of streaming video and original content company Netflix (NFLX), which pushed our two call option positions below their respective stop loss levels. While those stops not only limited potential losses but resulted in our keeping two profitable positions intact. To be more specific, we were stopped out of the Netflix (NFLX) Jan 2019 400.00 (NFLX190118C00400000)calls at 20.00 yesterday, well above their closing price of 14.45, which netted a profit of more than 26% given our 15.80 entry point.
Turning to the Netflix (NFLX) Jan 2019 350 calls (NFLX190118C00350000) calls, we were stopped out at 40.00, which resulted in a return of just over 29% since adding the calls less than two weeks ago at 30.90. Last night those calls closed at 31.00.
We were also stopped out of our Alibaba Feb. 2019 180.00 calls (BABA190215C00180000) as they crossed our 10.00 stop loss on their way to closing last night at 8.60. While we're never pleased with a losing position, our use of the stop loss tool capped our losses at just 34.5% vs. the potential loss of almost 44% based on last night's closing price.
These stop outs are never fun, and while they can leave a bitter taste in our mouths, as in the Alibaba case, strategic usage can help lock in gains when the underlying shares get a little topsy-turvy. We'll let the recent volatility of the underlying Netflix and Alibaba shares, we'll sit back and let the shares cool off before revisiting alternative call option positions.