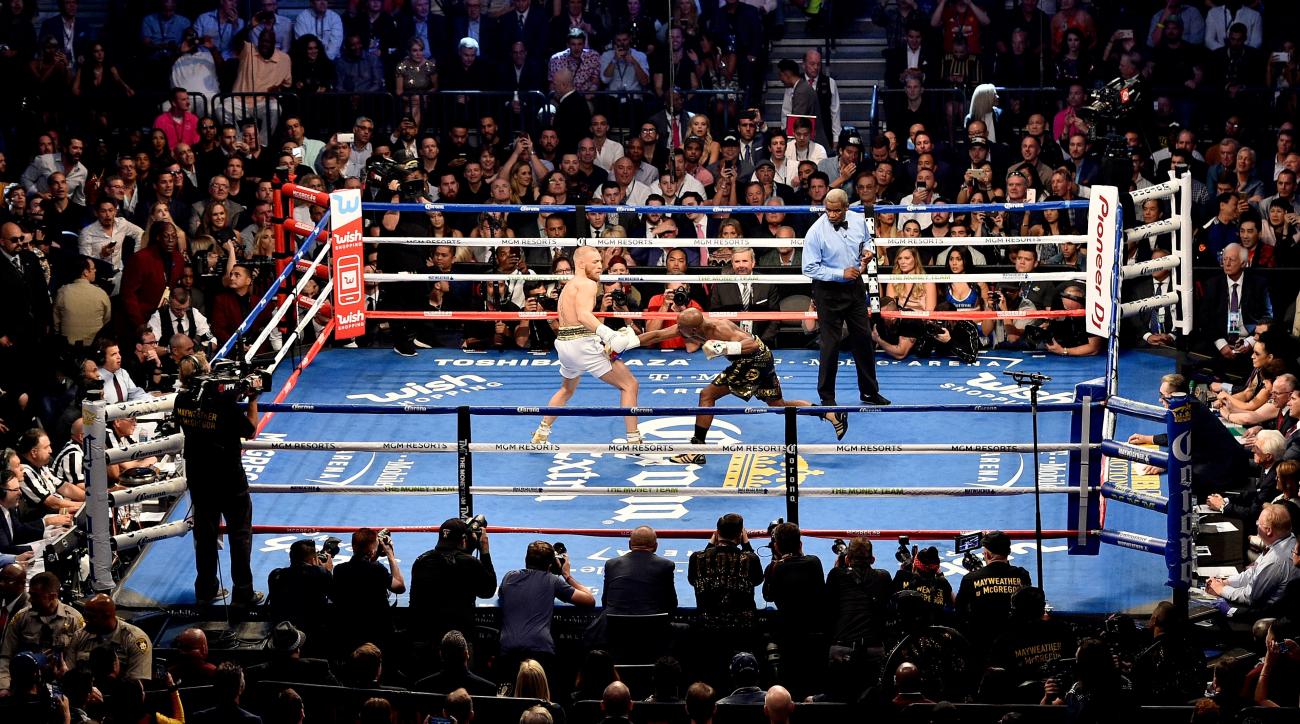 According to TV By The Numbers, roughly 3.2 million people tuned in to watch the Floyd Mayweather Jr. vs. Conor McGregor over the weekend. Those figures are preliminary in nature and are subject to change, but what's not going to change is the simple fact that T-Mobile Arena in Las Vegas that housed the fight did not sell out. According to the official tally, 14,623 were in attendance vs. the 20,000-seat capacity according to ESPN's Arash Markazi, making it a far cry from a sellout despite all the hubbub and hype.
While we look for final figures from the weekend's fight and what it means for our MGM Resorts (MGM) shares, we're also assessing the potential fallout from Typhoon Hato on the company's Macau operations. Given the severity of Hatto (it triggered Hong Kong's most severe typhoon 10 warning for only the third time in the past 20 years), we strongly suspect to see some aberrations in the August data when it is published. Ahead of those next Macau figures will be the July gaming revenue data for Las Vegas, which has been robust vs. a year ago, but is starting to bump up against stronger year over year comparison.
Given our $37 price target on MGM shares, which is a hair below the consensus price target of $37.50, we continue to evaluate scaling into the shares. Given the volatile market of late, we are also keeping close tabs on the shares from a technical perspective – should the shares cross the $29.50 level we're inclined to cut losses and jettison the shares.
Our price target on MGM Resorts (MGM) shares remains $37.
Source: Mayweather vs McGregor didn't sell out T-Mobile Arena | SI.com