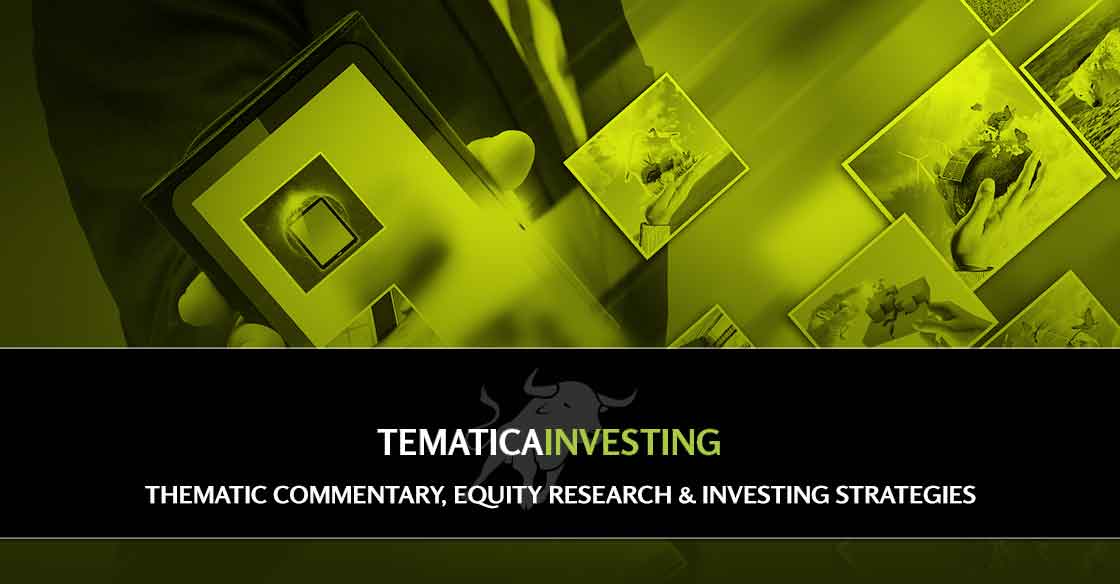 Tags:

AT&T, CBS, CMCSA, Comcast, content, Disney, DY, Dycom, Earnings, mobile, T, Time Warner, Verizon, VZ
note: no comments
After today's market close when Connected Society company AT&T (T) reports its 1Q 2017 results we will get the first of our Tematica Select List earnings for this week. This Thursday we'll get quarterly results from both Amazon (AMZN) and Alphabet (GOOGL) with several more to follow next week.
Getting back to AT&T, consensus expectations call for the company to deliver EPS of $0.74 on revenue of $40.57 billion for the March quarter. As we have come to appreciate, these days forward guidance is as important as the rear view mirror look at the recently completed quarter; missing either can pressure shares, and mission both only magnifies that pressure. For the current (June 2017) quarter, consensus expectations are looking for AT&T to earn between $0.72—$0.79 on revenue of $40.2-$41.3 billion.
Setting the state for AT&T's results, last week Verizon (VZ) issued its March quarter results that saw both its revenue and earnings miss expectations. Buried in the results, we found decreased overage revenue, lower postpaid customers and continued promotional activity led to a year on year revenue delicate for Verizon Wireless. The culprits were the shift to unlimited plans and growing emphasis on price plans that likely led to customer switching during the quarter.
If AT&T were still a mobile-centric company, we'd be inclined to re-think our investment in the shares, but it's not. Rather, as we've discussed over the last several months, given the pending merger with Time Warner (TWX), AT&T is a company in transition from being a mobile carrier to a content-led, mobile delivery company. As we've seen in the past, consumers will go where the content is (aka Content is King investment theme), and that means AT&T's content portfolio provides a competitive moat around its mobile business. In many ways, this is what Comcast (CMCSA) established in buying NBC Universal — a content moat around its broadband business… the difference is tied to the rise of smartphones, tablets and other mobile content consumption devices that have consumers chewing content anywhere and everywhere, and not wanting to be tied down to do so.
For that reason, we are not surprised by Comcast launching Xfinity Mobile, nor were we shocked to hear Verizon is "open" to M&A talks with Comcast, Disney (DIS) and CBS (CBS) per CEO Lowell McAdam. In our view, Verizon runs the risk of becoming a delivery pipe only company, and while some may point to the acquisitions of AOL and Yahoo, we'd respond by saying that both companies were in troubled waters and hardly must-have properties.
With AT&T's earnings, should we see some weakness on the mobile side of the business we're inclined to let the stock settle and round out the position size as we wait for what is an increasingly likely merger with Time Warner.
We're Also on the Look Out for Datapoints Confirming Our Position in Dycom (DY)
As we listen to the call and dig through the results, we'll also keep an eye on AT&T's capital spending plans for 2017 and outer years, given it is Dycom's (DY) largest customers (another position in our Tematica Select List). As we digest that forecast and layer it on top of Verizon's expected total capital spending plan of $16.8-$17.5 billion this year, we'll look to either boost our price target on Dycom or revise our rating given we now have just over 8 percent upside to our $115 price target.
Tematica Select List Bottomline on AT&T (T) and Dycom (DY)
Our price target on AT&T (T) shares remains $45; should the shares remain under $40 following tonight's earnings, we'll look to scale into the position and improve our cost basis.
Heading into AT&T's earnings call, our price target on Dycom (DY) shares remains $115, which offers less than 10 percent upside. This earnings season, we'll review customer capital spending plans to determine addition upside to that target, but for now given the pronounced move in DY shares, up more than 18 percent in the last month, we'd hold off committing fresh capital at current levels.