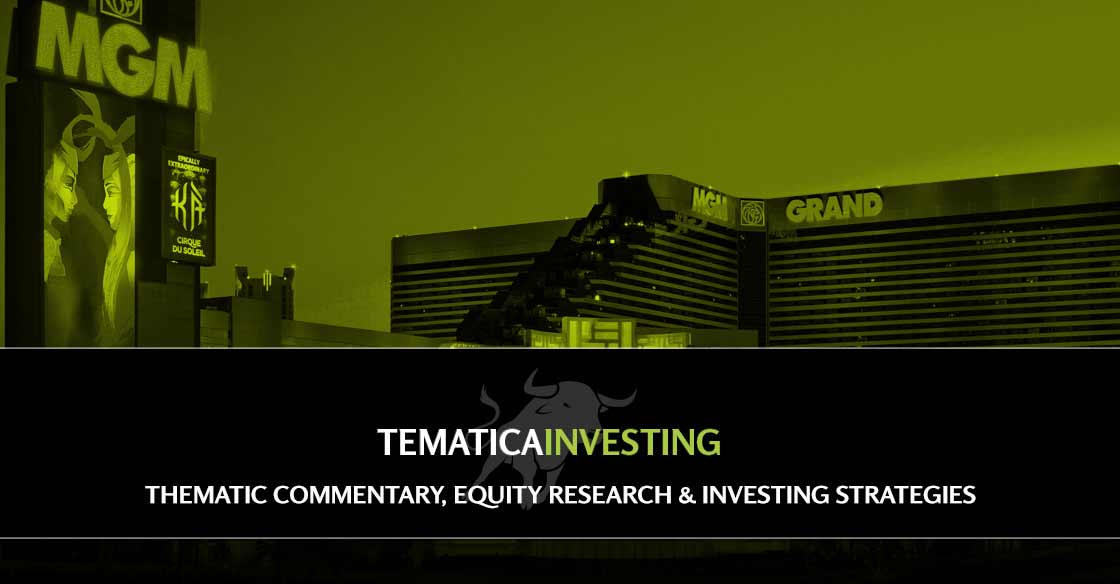 This morning shares of Guilty Pleasure company MGM Resorts (MGM) are under some pressure following the Las Vegas shooting that saw a gunman fire on a crowd of people at an outdoor country music festival. Reports are still being filed, but as of now, the current assessment is that at least 50 people were killed. Again, a tragic event outside of the Mandalay Bay Hotel, which is owned by MGM Resorts, but one that is likely not to be repeated.
As we've seen in the past these disruptions, while horrific, tend to only have a short-term impact on the stock, as things settling down to "normal" before too long. We see Las Vegas casinos likely amping up their already considerable security procedures in response, and tourist traffic returning to normal before too long.
Including today's events, the MGM shares on the Tematica Investing Select List are down just under 2% since we added them in early June. We will remain patient with the position as we wait for the next round fundamental data – monthly gaming figures from Macau and Nevada.
Our price target on shares of Guilty Pleasure company MGM Resorts (MGM) remains $37