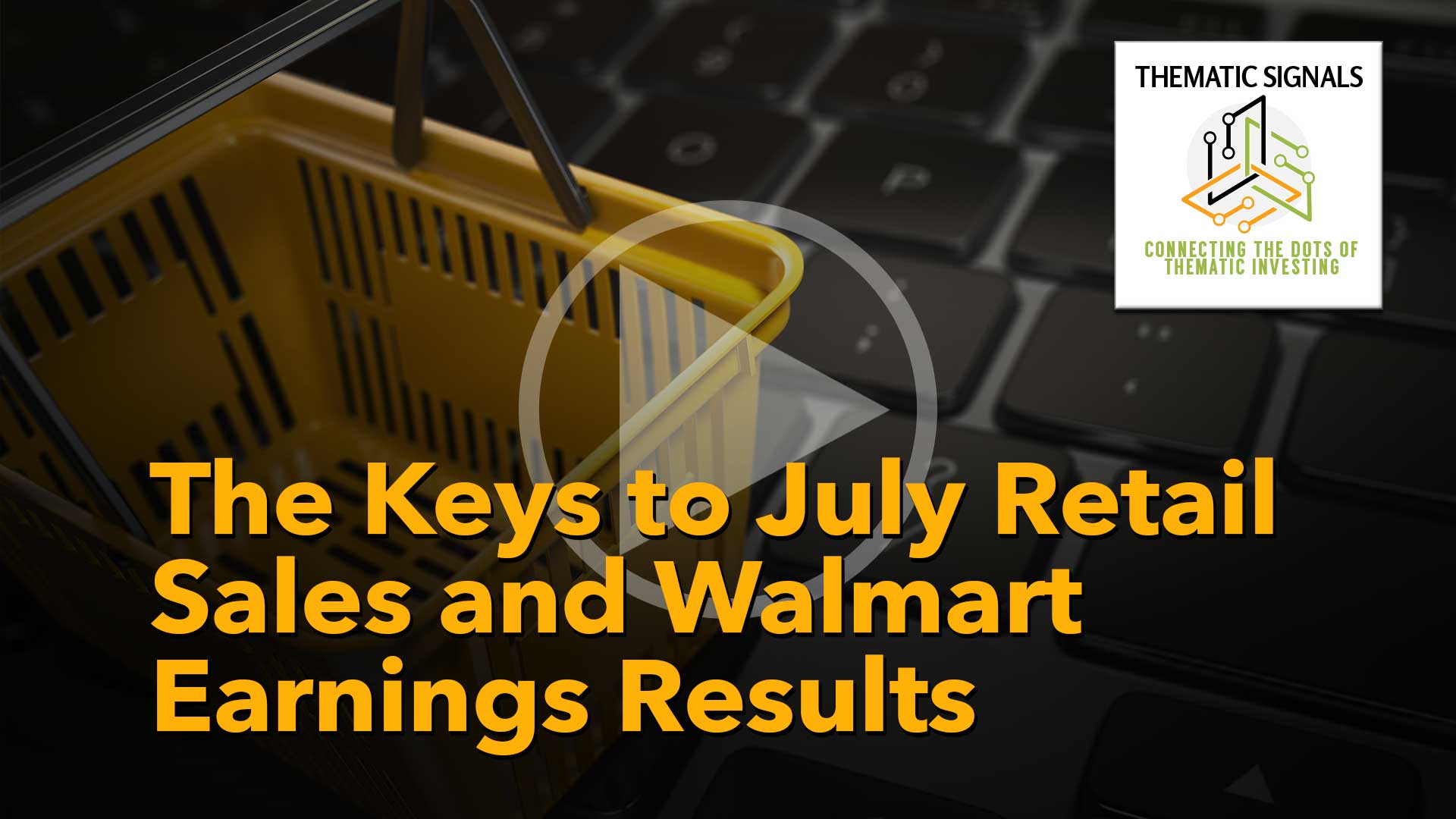 Plus the Biggest Threat to the German Auto Industry
On this episode of the Thematic Signals podcast, we're digging into the July Retail Sales and quarterly earnings results from Walmart as both confirm the hard-blowing tailwinds associated with our Digital Lifestyle, Middle-Class Squeeze, Aging of the Population and Cleaner Living Investing themes.
We also breakdown a recent article in The Wall Street Journalthat discusses how one aspect of our Cleaner Living investing theme — electric vehicles — could threaten the German economy. It's the same structural shift that should have folks more than a little concerned about Tesla, both its business as well as its shares. All that and much more on this episode of the podcast.
Have a topic or a conversation you think we should tackle on the podcast, email me at cversace@tematicaresearch.com
And don't forget to subscribe to the Thematic Signals Podcast on iTunes!
Resources for this podcast: