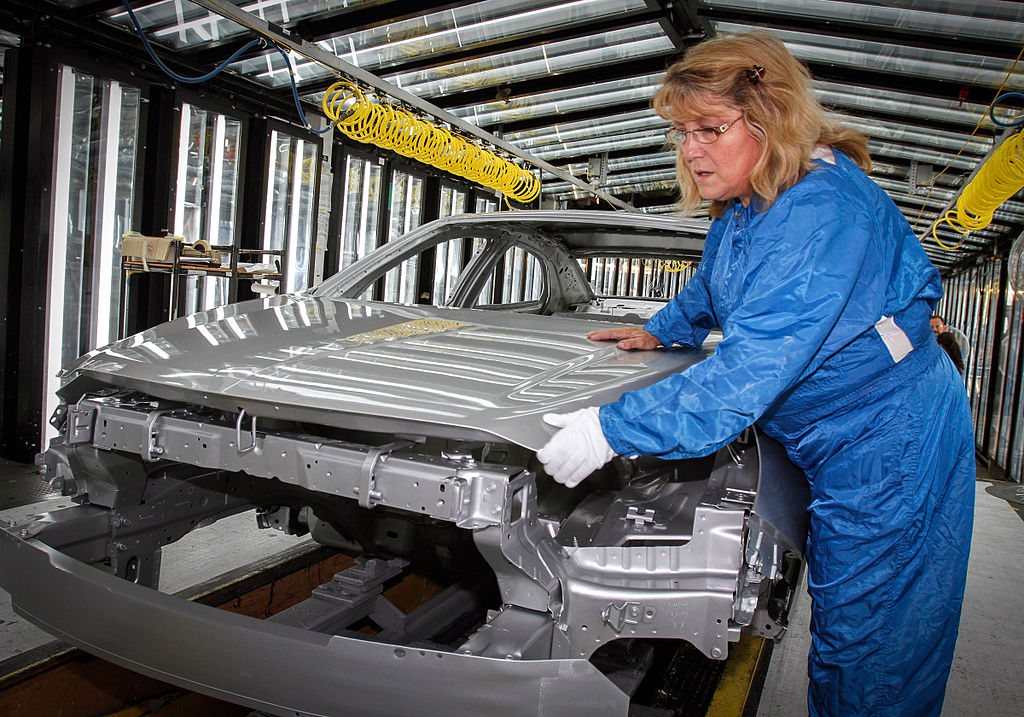 Tags:

$F, AMAT, Applied Materials, Debt, DY, Dycom, FCAU, Fiat Chrysler, Ford, General Motors, GM, OLED, subprime, Transunion, TRU, Universal Display, valuation, Wages
note: no comments
While higher interest rates might be a positive for financials, at the margin, however, it comes at a time when credit card debt levels are approaching 2007 levels according to a recent study from NerdWallet. The bump higher in interest rates also means adjustable rate mortgage costs are likely to tick higher as are auto loan costs, especially for subprime auto loans. Even before the rate increase, data published by S&P Global Ratings shows US subprime auto lenders are losing money on car loans at the highest rate since the aftermath of the 2008 financial crisis as more borrowers fall behind on payments. If you're thinking this means more problems for the Cash-strapped Consumer (one of our key investment themes), you are reading our minds.
In 4Q 2016, the rate of car loan delinquencies rose to its highest level since 4Q 2009, according to credit analysis firm TransUnion (TRU). The auto delinquency rate — or the rate of car buyers who were unable make loan payments on time — rose 13.4 percent year over year to 1.44 percent in 4Q 2016 per TransUnion's latest Industry Insights Report. That compares to 1.59 percent during the last three months of 2009 when the domestic economy was still feeling the hurt from the recession and financial crisis. And then in January, we saw auto sales from General Motors (GM), Ford (F) and Fiat Chrysler (FCAU) fall despite leaning substantially on incentives.
Over the last six months, shares of General Motors, Ford, and Fiat Chrysler are up 8 percent, -2.4 percent, and more than 70 percent, respectively. A rebound in European car sales, as well as share gains, help explain the strong rise in FCAU shares, but the latest data shows European auto sales growth cooled in February. In the U.S., according to data from motorintelligence.com, while General Motor sales are up 0.3 percent for the first two months of 2017 versus 2016, Ford sales are down 2.5 percent, Chrysler sales are down 10.7 percent and Fiat sales are down 14.3 percent.
In fact, despite reduced pricing and increasingly generous incentives, car sales overall are down in the first two months of 2017 compared to the same time in 2016.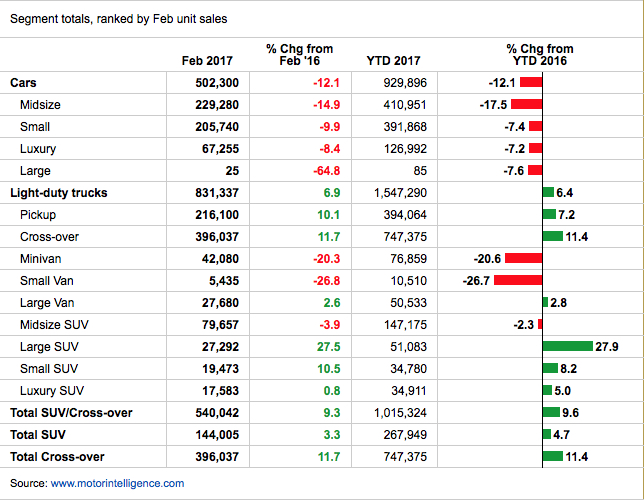 So what's an investor in these auto shares to do, especially if you added GM or FCAU shares in early 2016? The prudent thing would be to take some profits and use the proceeds to invest in companies that are benefitting from multi-year thematic tailwinds such as Applied Materials (AMAT), Universal Display (OLED) and Dycom Industries (DY) that are a part of our Disruptive Technology and Connected Society investing themes.
Currently, GM shares are trading at 5.8x 2017 earnings, which are forecasted to fall to $6.02 per share from $6.12 per share in 2016. Here's the thing, the shares peaked at 6.2x 2016 earnings and bottomed out at 4.6x 2016 earnings last year, which tells us there is likely more risk than reward to be had at current levels given the economic and consumer backdrop.  Despite soft economic data that shows enthusiasm and optimism for the economy, the harder data, such as rising consumer debt levels paired with a lack of growth in real average weekly hourly earnings in February amid a slowing economy, suggests we are more likely to see GM's earnings expectations deteriorate further. And yes, winter storm Stella likely did a number of auto sales in March.
Subscribers to Tematica Pro received a short call on GM shares on March 16, 2017