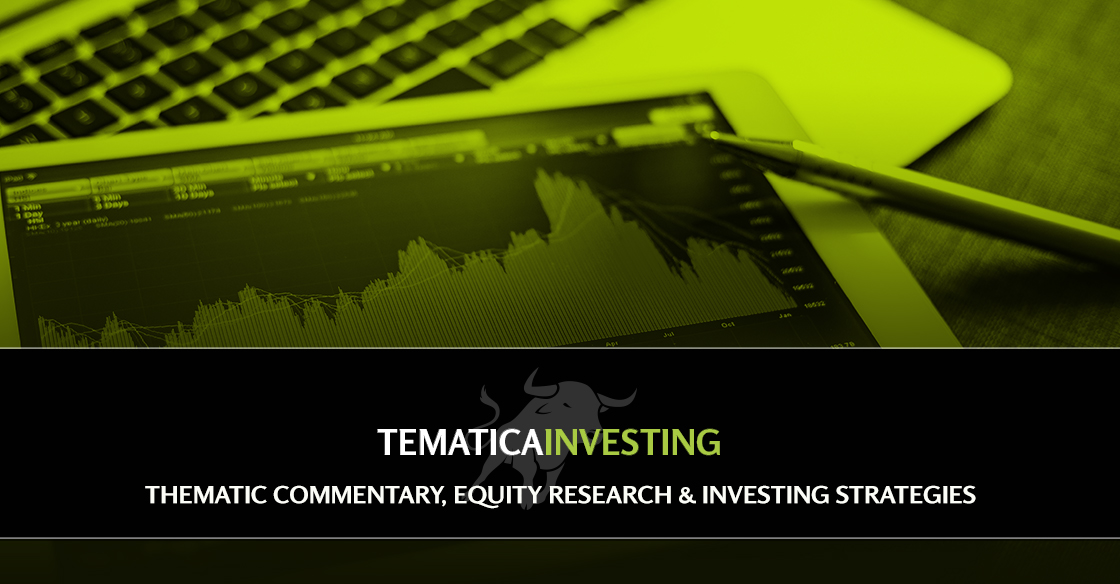 Tags:

$WMT, AAPL, AMAT, Apple, Applied Materials, Flash PMI, HD, Home Depot, iPhone, Markit Economics, MGM, MGM Resorts, OLED, Universal Display, Walmart
note: no comments
Today is all quiet when it comes to the domestic stock market as they are closed in observance of President's Day. While never one to dismiss a long weekend, it does mean having a shorter trading week ahead of us. From time to time, that can mean a frenetic pace depending of the mixture and velocity of data to be had. This week, there are less than a handful of key economic indicators coming at us including the January Existing Home Sales report and one for Leading Indicators.
Midweek, we'll get the report that I suspect will be the focus for most investors this week – the monthly Flash PMI reports for China, Europe and the U.S. from Markit Economics. These will not only provide details to gauge the velocity of the economy in February, but also offer the latest view on input prices and inflation. Given the inflation focus that was had between the January Employment Report and the January CPI report, this new data will likely be a  keen focus for inflation hawks and other investors. I expect we here at Tematica will have some observations and musings to share as we digest those Flash PMI reports.
On the earnings front, if you were hoping for a change of pace after the last two weeks, we're sorry to break the news that more than 550 companies will be reporting next week. As one might expect there will be a number of key reports from the likes of Home Depot (HD) and Walmart (WMT).  For the Tematica Investing Select List, we'll get results from four holdings:
MGM Resorts (MGM) on Tuesday (Feb. 20)
When this gaming and hospitality company reports its quarterly results, let's remember the Las Vegas shooting that had a negative impact on overall industry Las Vegas gaming activity early in the December quarter. In amassing the monthly industry gaming data, while gaming revenue rebounded as the seasonally slow quarter progressed, for the three months in full it fell 5% year over year. Offsetting that, overall industry gaming revenue for the December quarter rose 20% year over year in Macau.
Putting these factors together and balancing them for MGM's revenue mix, we've seen EPS and revenue expectations move to the now current $0.08 and $2.5 billion vs. $0.11 and $2.46 billion in the year ago quarter. On MGM's earnings call, we'll be looking to see if corporate spending is ramping down as had been predicted as well as what the early data has to say about the new Macau casino. We'll also get insight on the potential direct and indirect benefits of tax reform for MGM's bottom line.
Heading into that report our price target for MGM shares remains $37.
Universal Display (OLED) on Thursday (Feb. 22).
After several painful weeks, shares of Universal Display rebounded meaningfully last week following the news it re-signed Samsung to a multi-year licensing deal and an upbeat outlook from Applied Materials (AMAT)for the organic light-emitting display market. For subscribers who have been on the sidelines for this position, with the Apple (AAPL) iPhone X production news now baked in the cake we see this as the time to get into the shares. We expect an upbeat earnings report to be had relative to the December quarter consensus forecast for EPS of $0.85 on revenue of $100 million, up 55% and 34%, respectively, year over year.
Based on what we've heard from Applied as well as developments over organic light emitting diode TVs and other devices at CES 2018, we also expect Universal will offer a positive outlook for the current as well as coming quarters.
Our price target on OLED shares remains $225.