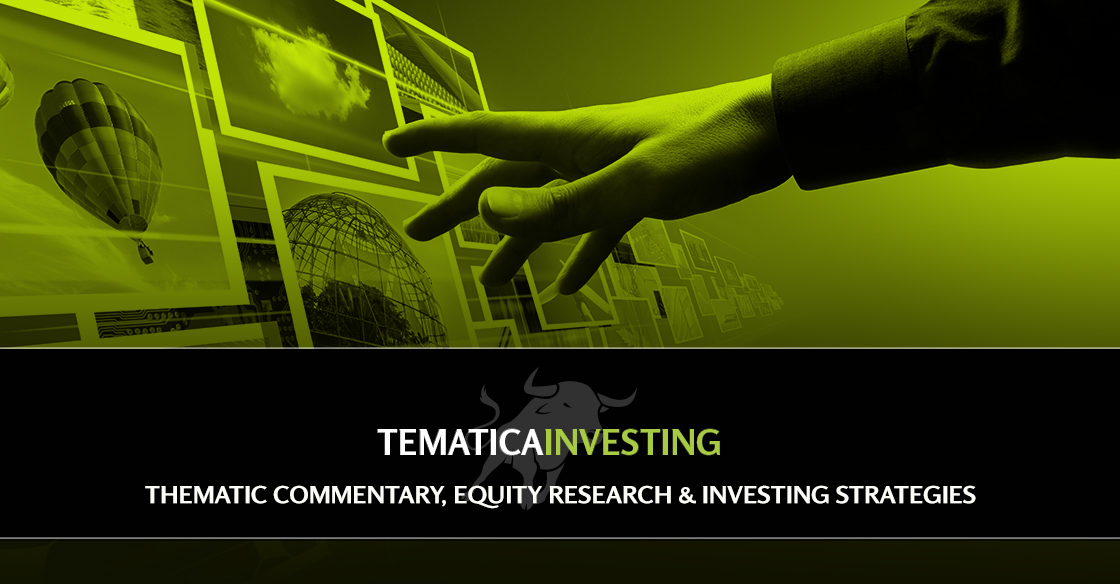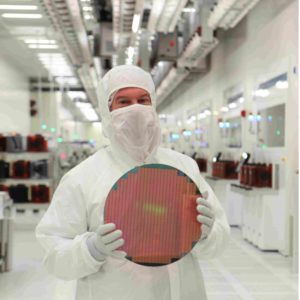 We are adding shares of Applied Materials (AMAT) to the Tematica Select List as the company's business is poised to benefit from our Disruptive Technology investing theme over the coming 12-24 months. Applied Materials is a leading nano- manufacturing equipment, service, and software provider to the semiconductor, flat panel display (FPD), and solar industries. In short, it builds the capital equipment that is used to manufacture chips, display and solar panel components. Our price target of $47 offers upside of roughly 30 percent and equates to just over 17x expected 2018 earnings in the range of $2.75 per share. By comparison, consensus expectations call for AMAT to deliver EPS of $2.55-$2.60 this year, up from $1.75 in 2016. Our rating is a Buy up to $41-$42.
Why We're Adding AMAT Shares to the Tematica Select List
It's been a while since we've seen the TV ad touting cotton as the fabric of our lives. Over the last few years, as we've been migrating more and more into the digital society, we've thought the new fabric of our lives is chips. As we know from our devices, be it a laptop, smartphone, tablet, we are facing the need for more computing power, greater connectivity speeds and more connections into more things (cars, homes, and that Internet of Things thing).
There are also newer and in some cases disruptive technologies — like emissive display technology organic light emitting diodes (OLEDs), a technology that is catching fire in the smartphone market, TVs and wearables. In short, there is a pronounced increase in the for chips, which is also spurring a pickup in new semiconductor capital equipment. We know this given our existing position in Universal Display (OLED) shares.
Exiting December, North America-based manufacturers of semiconductor equipment posted $1.99 billion in orders worldwide and a book-to-bill ratio of 1.06, according to the December Equipment Market Data Subscription (EMDS) Book-to-Bill Report published by SEMI. December bookings rose more than 28 percent compared to November 2016 and were up nearly 48% on a year over year basis.
In the recently reported January quarter, Applied's order book rose more than 85 percent year over year, as orders for its silicon and display businesses rose more than 85 percent and 200 percent, respectively. The silicon business is benefitting from strong 3D NAND demand, given significant power and performance advantages over other memory solutions, as well as silicon to power applications, 4K video, as well as compute-intensive applications like artificial intelligence and smart vehicles.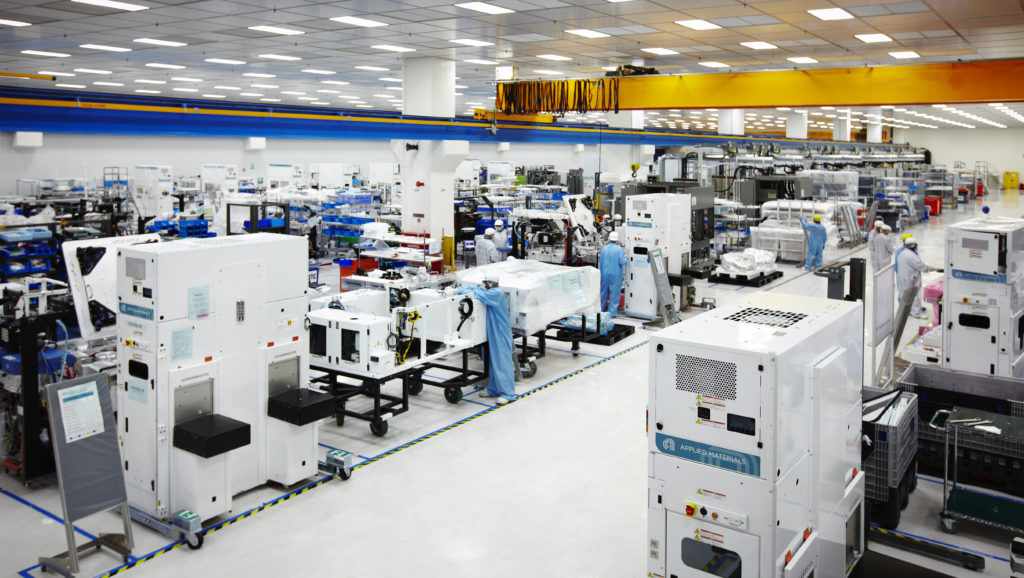 As part of the Internet of Things, we're seeing sensors and communications being added to a variety of commercial and consumer products as well. These and other applications are, on a combined basis, driving robust demand for additional semiconductor capacity and that is fuel for Applied's semiconductor business. We see this reflected in capital spending budgets at companies like Intel (INTC), which is boosting its 2017 budget by $2.5 billion year over year to $12 billion. Taiwan Semiconductor (TSM)'s 2016 capital spending came in at $10.2 billion, ahead of the expected $9.5 billion, and the company is slated to spend another $10 billion in 2017.
The accelerating ramp in OLED display demand was the primary driver of that robust Display order activity, and Applied noted the demand has only strengthened over the last several months. "In the past few months, our view of display spending has strengthened further. We now see customers increasing their investments by around $3 billion in 2017, $1 billion more than we thought in November. Our early view of 2018 is also positive." It added: "50% of our demand going forward for this year is new customers for the mobile OLED", with orders improving across all of its mobile OLED customer base. We strongly suspect a significant factor in this ramping Display demand is Apple (AAPL) adopting OLED displays in its next iPhone iteration. Odds are that shift will push other smartphone vendors to adopt OLED display.
One overarching driver over the long term is ramping capacity for semiconductor capital equipment and display technologies in China as it consumes a growing number of devices. In total, wafer fabrication equipment (WFE) sales in China are expected to reach $7 billion in 2017, compared to $6.7 billion in 2016 and $3.4 billion in 2013, according to SEMI, with more significant spending likely in 2018. With easier export controls in China compared to several years ago, companies like Applied can now ship more advanced tools into the country.
Against such a rosy outlook, we'd note semiconductor capital equipment demand tends to be dependent on the health of the economically sensitive semiconductor and consumer electronics industries. This means that we will continue to keep our eyes tuned not only to chip demand and fabrication utilization levels, but also the underlying economic tone of the global economy.
Valuation and Price Target
Our $47 price target equates to 17-18x expected 2017-2018 EPS, which we'd note is a discount to 52-week high price multiples in the range of 21-22x earnings that were accorded to AMAT shares during 2015 and 2016. On the downside, AMAT shares have bottomed out at roughly an average P/E multiple of 12x over the last few years. Applying that multiple to slated 2017-2018 earnings points to downside near $30-$32, and those are levels near which we'd look to scale into our position on share price weakness, as along as the current outlook remains intact.
The Bottom Line on Applied Materials (AMAT)
We are adding shares of Applied Materials (AMAT) to the Tematica Select List.
Our price target of $47 offers upside of roughly 30 percent.
Our rating is a Buy up to $41-$42.