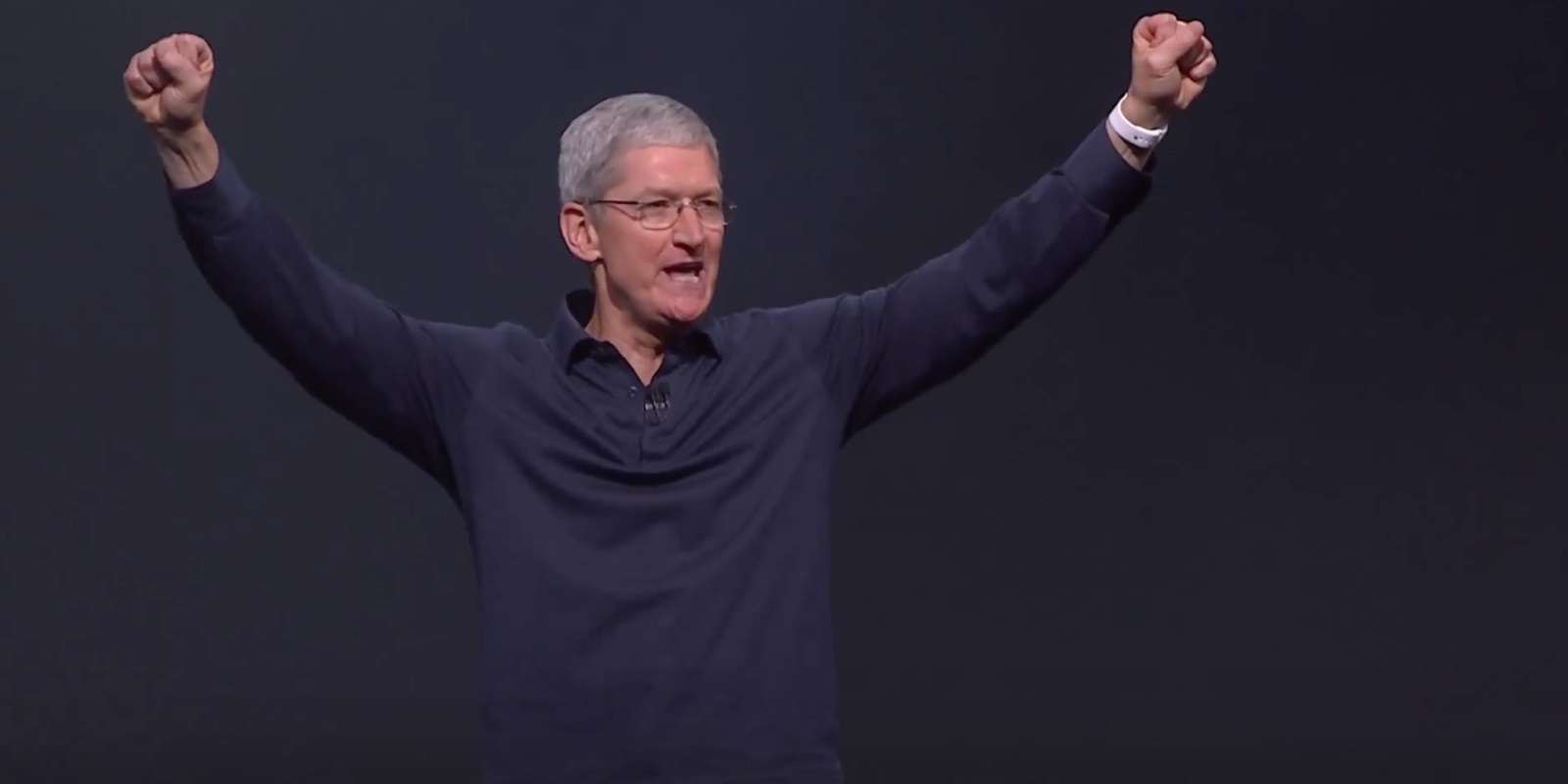 While we too are interested in what Apple (AAPL) will be unveiling tomorrow, we're not in the camp that expects the company to deliver a "shock and awe" presentation as it showcases its latest and potentially greatest iPhone model. Make no mistake, Apple's iPhone business is impressive given its market share, margins, and cash flow generation, and it's a device that many of us, including us here at Tematica, could not live without. The issue is the iPhone appears to be an increasingly iterative one in a market that is plagued by slowing growth and reliant on the upgrade cycle.
The reality is that while Apple will likely continue to enhance the iPhone, and pick up incremental share along the way, it's no longer the disruptive device that redefined the company and the category. Rather, given the size of the iPhone business, relative to Apple's revenue, profits, and cash flow, it's one that it needs to fight and keep up with product upgrades, even as it has ratcheted up its R&D spending in 2016 and 2017. When we've seen such activity at Apple in the past, it has often led to new products and new product categories, which keeps us hopeful for the long-term. That said, Apple isn't the only one that is ramping its R&D spending as our Connected Society theme continues to disrupt existing business models. We'd point to Amazon (AMZN) as the innovator to watch.
What We Can Expect to Hear from Apple
The excitement and rumor mongering over the last few months will soon be over tomorrow, September 12, as Apple will unveil it latest iPhone model or potentially models. Also, if the internet chatter is to be believed, upgrades for its Apple TV and Apple Watch products will be on presented as well.
Recent software leaks suggest the unveiling of several iPhone models, with at least one of them including new features in the device itself — things such as Face ID and augmented reality as well as an organic light emitting diode display (OLED). Aside from the hardware, there will be a bevy of new features associated with the latest version of the iPhone operating system, iOS 11. Candidly we're not all that sure about the "Animoji" feature that uses the 3D face sensors to create custom 3D animated emoji based on the expressions you make into the camera. Our thinking is this feature could be like steroids for the selfie market. Rather than digress, we are very excited about the productivity features inside iOS 11 and what they mean for the iPad. We've been beta testers of the iOS 11 on our own iPads, and the improved split screen capabilities alongside true drag and drop, at least in our view, are going to make the iPad what many hoped it would be several years ago — a perfect device for working while on the go.
As great as the new iOS and other new products are likely to be — like the purported Apple Watch with built in LTE connectivity —, the big kahuna at the event will be the iPhone, and it is expected to come along with just as big of a price tag. While there have been many headlines discussing the potential $1,000 price tag for Apple's new high-end smartphone, let's remember there are a variety of financing mechanisms from mobile carriers like AT&T and Verizon Communications as well as Apple's own iPhone financing program.
Yes, some will balk at upgrading to the iPhone X because of its price or lack of a "wow-factor", but we also know there is a cohort of consumers that see owning the latest Apple device as the latest status symbol for our Affordable Luxury investing theme. We also expect Apple will once again under-produce relative to initial demand, magically once again leading to the latest and potentially greatest iPhone being sold out. Make no mistake, we here at Tematica love all the Apple products we have, and we have plenty of them, but there is no easier way to stock out a new product than to restrict its initial supply. Of course, this only adds to the allure of being an early adopter, much the way until fairly recently spotting a pair of  Apple's Air Pods has been akin to seeing a unicorn.
We are not surprised to see Apple potentially bringing multiple models to market as it looks to target share gains with the rising middle class in markets such as India and China as well as other more price-sensitive emerging economies. With the iPhone, likely the first internet connected device to be had by a person in these geographies, the device is a beachhead in which Apple can leverage its sticky ecosystem of products and services, in particular, its Apple Pay feature. If Apple is as successful as it has been in the U.S. and other developed markets, it's a large opportunity for the company as well as shareholders.
The issue with Apple's global expansion plans for the iPhone is that larger adoption of products and services takes time, and this means that if Apple is successful with these new iPhone models it will continue to be a trapped by its own success. By this we mean consumers flocking to the latest model in droves during the first six months of its release, only to see sales fade as potential buyers wait for the next new model to be had. If this cycle remains, it likely means Apple remains a seasonal business tied to the annual introduction of iPhone models… at least until it introduces either a new product category or an existing business segment delivers a new breakout product that turns the business mix on its head. Given the size of the annual iPhone business relative to the sizes of the Mac, iPad, Services and Other Products business segments, the latter is a daunting task to expect.
Perhaps the greatest risk to the new iPhone is the possibility that between Apple iOS beta software program and the annual rumor mongering, not to mention a disgruntled employee or two, much of what's been slated to be shared for the new model has already been leaked. This could lead to a meh reception of what has been touted as a "make or break product for Apple."  In other words, without an unexpected new, new thing to further implant Apple in our Connected Society investing theme, Apple shares could fall victim to "buy the rumor, sell the news" following tomorrow's special event.