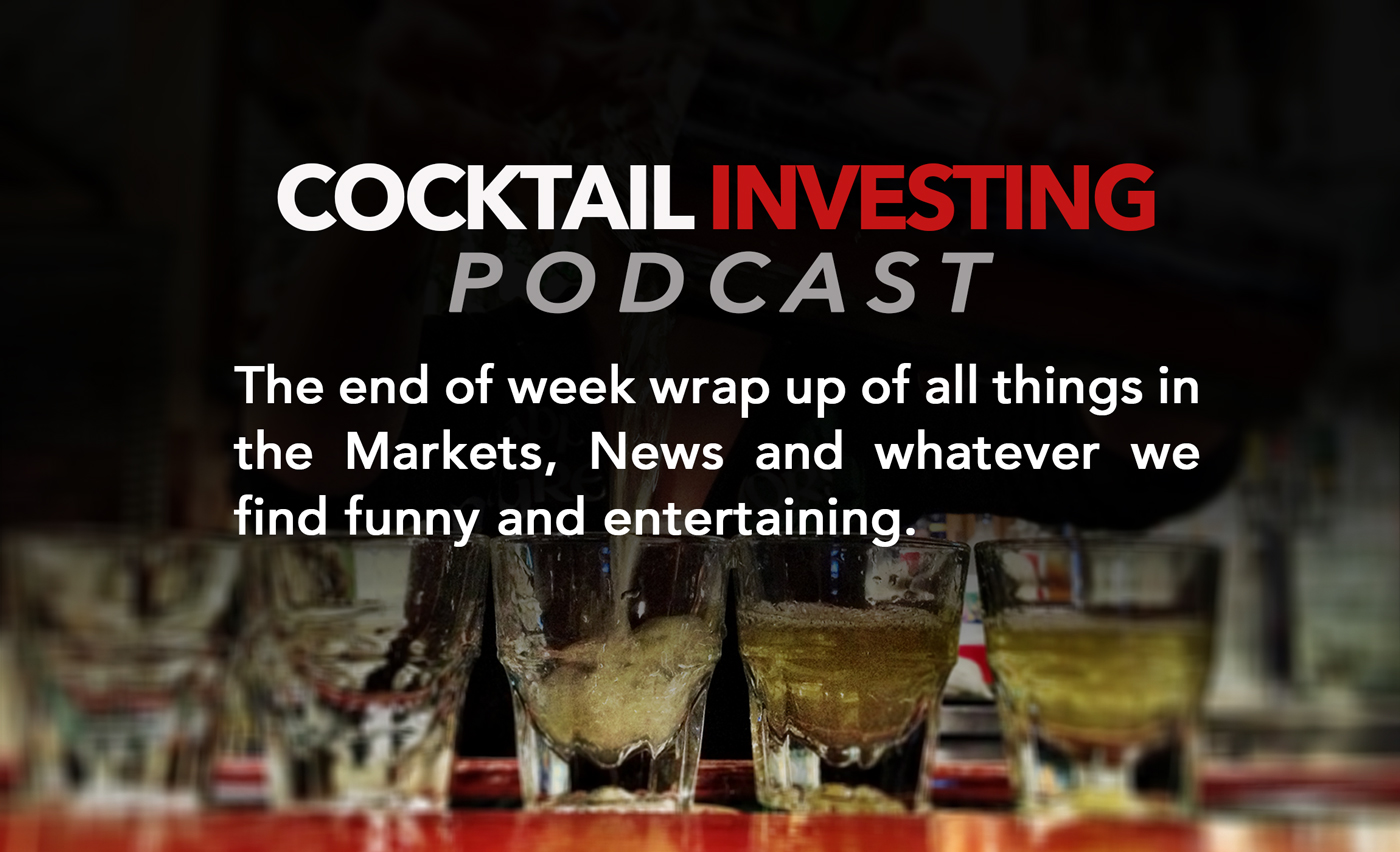 by: Chris Broussard
in: Cocktail Investing Podcast,Disruptive Innovators,Fattening of the Population,Middle Class Squeeze,News,Thematic Signals

Tags:

ALDI, Amazon.com (AMZN), Apple (APPL), AT&T (T), Boeing (BA), Comcast (CMCSA), Costco (COST), Dycom (DY), Facebook (FB), Goldman Sachs (GS), Lidl, McDonald's (MCD), Snap (SNAP), United Parcel Service (UPS), Verizon (VZ), Walmart (WMT), Wegmans Food Markets
note: no comments
In this episode of Cocktail Investing, Tematica Research's resident mixologists Chris Versace and Lenore Hawkins not only recap, but also scrutinize the rash of conflicting economic data that has put a pause in the stock market's move higher. Some data points to an improving economy, while others have led the Atlanta Fed to dramatically cut its GDP forecast for the current quarter.
Chris and Lenore tackle the factors behind that as well as other impediments that are likely to keep the US economy rangebound over the coming quarters. They also share their views on the upcoming economic data points the Fed is likely to focus on as it decides if it should boost interest rates this month.
Some Thematic Signals You Might Wish to Forget
As we like to say here at Tematica, one needs to dig below the headline to see what is really going on. As one does that, context and perspective are key to put the data puzzle pieces together in a cohesive manner to get a clear signal lest one be even more confused by all the noise. In our view, there is no better way to do that than with our thematic perspective, which means we are not following the herd and using the same tired sector based approach. You'll hear some examples when Chris and Lenore share some thematic signals for Tematica's Fattening of the Consumer, Rise & Fall of the Middle Class and Disruptive Technologies investing themes. After you're done, you may think twice about meatless protein and perhaps you'll sign up for a virtual reality lesson on how to re-tile your shower.
Companies mentioned on the Podcast
ADP (ADP)
Amazon (AMZN)
Chevron  (CVX)
Energy Select Sector SPDR ETF (XLE)
Exxon Mobil (XOM)
Express Inc. (EXPR)
JC Penney (JCP)
J. Jill Group (JILL)
Lowe's Companies (LOW)
Kohl's (KSS)
Macy's (M)
RadioShack Corp. (RSH)
Royal Dutch Shell (RDS.A)
Snap Inc. (SNAP)
Swift Transportation (SWFT)
Tyson Foods (TSN)
Weight Watchers (WTW)