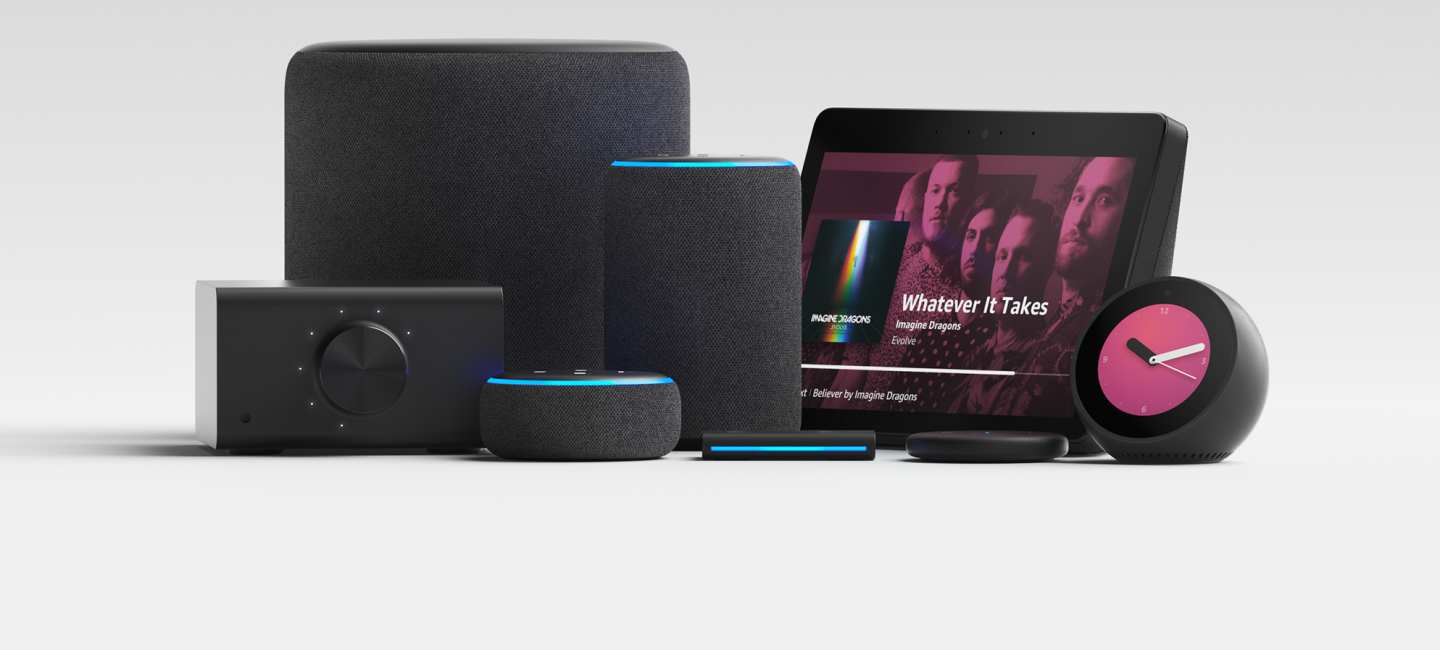 Last week all eyes were on Apple and Fall 2018 new model iPhone launch and this week Amazon is taking the new product spotlight as it announces a number of new Echo products and others that include its digital assistant, Alexa. These products confirm that our view several years ago that voice would be the next killer interface is ringing true. Amazon also unveiled Amazon Guard, which moves it further into our Safety & Security investing theme as it partners with security companies like ADT. That leaves us wondering what the economic relationship will be between these two groups, and if it will add to Amazon's subscription revenue stream…
Executives at Amazon's secret event at its headquarters in Seattle on Thursday announced a new suite of Echo products including a microwave, clocks and security devices as well ways to integrate Alexa with third-party devices. , further cementing the company's commitment to the voice assistant space.

The company announced a brand new Echo Dot, its most popular Echo speaker. The new product, which will cost $49.99, will be 70 percent louder and have clearer sound. It will have a completely new industrial design, and the fabric face will come in multiple colors. Orders for the new Echo Dot start on Thursday, and it will ship next month to every country Alexa is available.

Amazon also announced a new Echo Plus, which has cleaner sound and better bass. It too will have a fabric design, as well as an internal temperature sensor inside. This new model will build on last year's smart home hub, and will add lock controls so you can control your home even if your WiFi goes down.

Other new devices an Amazon Basic Microwave, which is deeply integrated with Alexa inside. It works in conjunction with a nearby Echo, but it failed during a test on Thursday. However, it eventually successfully started microwaving a potato based on voice commands. The microwave will cost $59.99, and ship later this year.

Amazon also introduced a $25 Alexa smart plug. The device will allow users to plug items directly into it, and it will automatically sync with an existing Echo. A demo of the product allowed Limp to set up a smart lamp in 20 seconds using only voice commands.

The company also announced an Echo Wall Clock, which can be used to set timers and other time-based Alexa tasks. It will cost $30, and ship later this year."You never have to worry about daylight savings," Limp said. "The motor will automatically change."

Amazon also moved further into the security space. Alexa Guard will take your Echo, smart lights, and security service provider if you have one, and sync them all together. Users could say, "Alexa, I'm leaving," and the product will move all your Echo-linked devices into guard mode. Other smart alerts include away lighting mode, so smart lights will intelligently randomize lighting to make it look like someone is home. Alexa Guard will be integrated with Ring and home alarm company ATD to begin.

The company also announced new Ring stick up security cameras, which come in wired and wireless versions. It will be available for $179.99 later this year.

A new Echo Input will give Alexa-capabilities to existing speakers, microphones and Bluetooth devices. Amazon will sell the product with partners, including Bose, for $34.99.

The company also announced the Echo Link Amp and Echo Link, which can couple with higher-end speakers. The Echo Link Amp will be available for $199 later this year, and the Echo Link for $299 early next year.

An Alexa Connect Kit will allow the smart assistant to be added to other devices made by third-parties. P&G and Hamilton Beach are among the partners.Echo will also soon be able to handle left and right inputs for stereo sound. To improve the listening experience, Amazon announced an Echo Sub to add additional bass. It will ship this month for $129.99. Pre-orders begin Thursday.