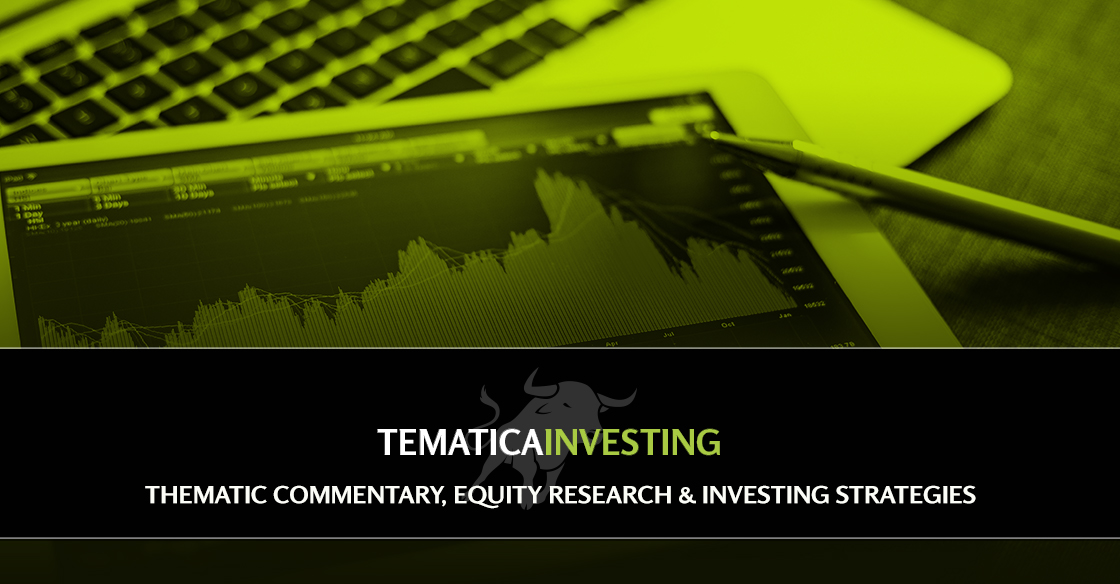 Tags:

ADP, Amazon, Ampliy Snacks, AMZN, autos, BETR, Challenger Job Cuts, Chipotle, CMG, cyber security, Ford, grocery, Hack, JC Penney, JCP, KORS, LOW, Lowe's, M, Macy's, malware, Michael Kors, retail, Sears, SHLD, UNFI, United Natural Foods
note: no comments
This morning we received the Challenger Job Cuts Report as well as ADP's view on May job creation for the private sector. While ADP's take that 253,000 jobs were created during the month, a nice boost from April and more in line with 1Q 2017 levels, we were reminded that all is not peachy keen with Challenger's May findings. That report showed just under 52,000 jobs were cut during the month, a large step up from 36,600 in April, with the bulk of the increase due unsurprisingly to retail and auto companies.
As Challenger noted in the report, nearly 40% of the May layoffs were due to Ford (F), but the balance was wide across the retail landscape with big cuts at Macy's (M), The Limited, Sears (SHLD), JC Penney (JCP) and Lowe's (LOW) as well as others like Hhgregg and Wet Seal that have announced bankruptcy. In total, retailers continued to announce the most job cuts this year with just under 56,000 for the first five months of 2017. With yesterday's news that Michael Kors (KORS) will shut 100 full-price retail locations over the next two years, we continue to see more pain ahead at the mall and fewer retail jobs to be had.
Sticking with the Challenger report, one of the items that jumped out to us was the call out that,
"Grocery stores are no longer immune from online shopping. Meal delivery services and Amazon are competing with traditional grocers, and Amazon announced it is opening its first ever brick-and mortar store in Seattle. Amazon Go, which mixes online technology and the in-store experience, is something to keep an eye on since it may potentially change the grocery store shopping experience considerably, "
In our view, this means the creative destruction that has plagued print media and retail brought on by Amazon (AMZN) is set to disrupt yet another industry, and it's one of the reasons we've opted out of both grocery and retail stocks. The likely question on subscriber minds is what does this mean for our Amplify Snack Brands (BETR) position? In our view, we see little threat to Amplify's business; if anything we see it's mix of shipments skewing more toward online over time. Not a bad thing from a cost perspective. We'd also note that United Natural Foods (UNFI) is a partner with Amazon as well.
Our price target on Amazon (AMZN) remains $1,100 and offers more than 10% upside from current levels.
Amplify Snack Brands (BETR) has an $11 price target and is a Buy at current levels.
Our target on United Natual Foods (UNFI) is $65, and the recent pullback over the last six weeks enhances the long-term upside to be had.
We'd also note comments from Chipotle Mexican Grill (CMG) that its recent cybersecurity attack hit most Chipotle restaurants allowing hackers to steal credit card information from customers. In a recent blog post, Chipotle copped to the fact the malware that it was hit with infected cash registers, capturing information stored on the magnetic strip on credit cards. Chipotle said that "track data" sometimes includes the cardholder's name, card number, expiration date and internal verification code. We see this as another reminder of the down side of what we call both our increasingly connected society and the shift toward cashless consumption. It also serves as a reminder of the long-tail demand associated with cyber security, and a nice confirmation point for the position PureFunds ISE Cyber Security ETF (HACK) shares on the Tematica Select List.
Our price target on PureFunds ISE Cyber Security ETF (HACK) shares remains $35.