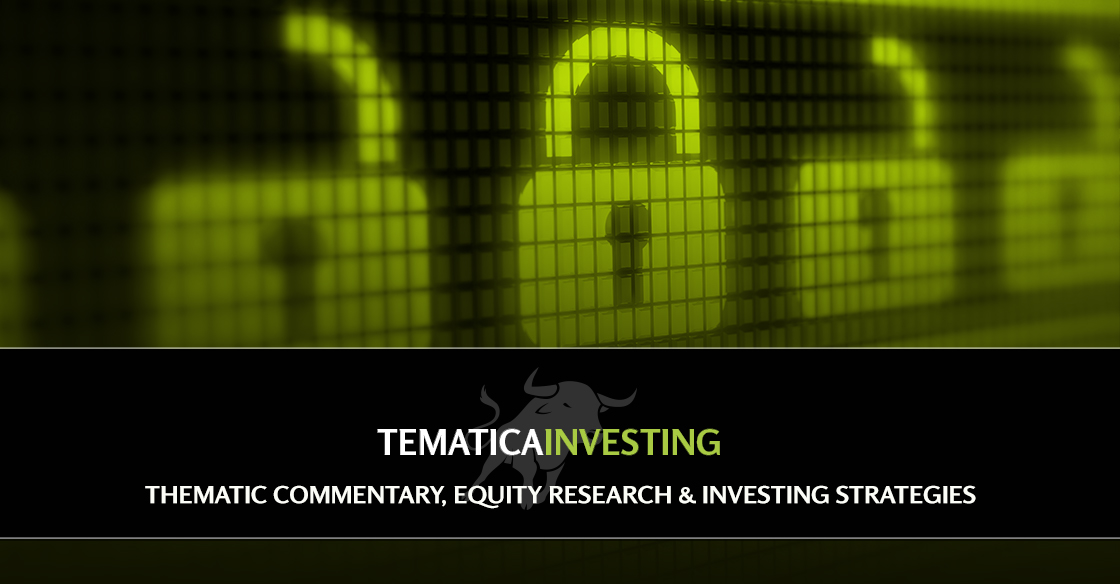 Over the last few weeks, we've been reminded of the dark side of our increasingly Connected Society, given cyber attacks and hacks at Equifax (EFX) and more recently Amazon's (AMZN) Whole Foods and Sonic Corp. (SONC). Those are but a handful of examples in what is an expanding pain point that is fueling our Safety & Security investing theme and the ETFMG Prime Cyber Security ETF (HACK)* shares on the Tematica Investing Select List.
Unsurprisingly to us, there is yet another new report that not only paints a gloomier picture but also forecasts a continued ramp in cyber attacks. We see this as confirming our $35 price target on HACK shares over the coming quarters. New research by Gemalto showed that almost 2 billion data records around the world were lost or stolen by cyber attacks in the first half of 2017. Worse yet, the number of breaches is slated to rise further. Per the latest Gemalto breach level index report, there were 918 breaches during the first six months of 2017, and of those breaches, 500 had an unknown number of compromised records. Meanwhile, the top 22 breaches involved more than one million compromised records.
With new regulations such as the U.K. data protection bill, the European Union's General Data Protection Regulation and Australia's Privacy Amendment (Notifiable Data Breaches) Act set to come into force in the coming months and quarters, odds are we will see another step up in the number of reported security breaches. No wonder in its latest annual results, consulting firm Deloitte described cybersecurity as a "high growth area" for the firm.
A somewhat different view on this was had with FedEx's (FDX) recent earnings report, in which it copped to the fact that cyberattack Petya cost the company around $300 million dollars. This should serve as a reminder the impact of a cyber attack can cost a company day to day, but it also has implications for its stock price when it misses earnings expectations.
We see all of the above as a reminder of the incremental spending to be had to fend and secure companies from prospective cyberattacks, a good thing for the companies contained inside the HACK ETF.
Our price target on Safety & Security investing position in the ETFMG Prime Cyber Security ETF (HACK) remains $35.
* One quick housekeeping item, there was a recent name change for HACK shares to ETFMG Prime Cyber Security ETF from PureFunds. The underlying strategy of the ETF and its focus on cybersecurity stocks remains intact.