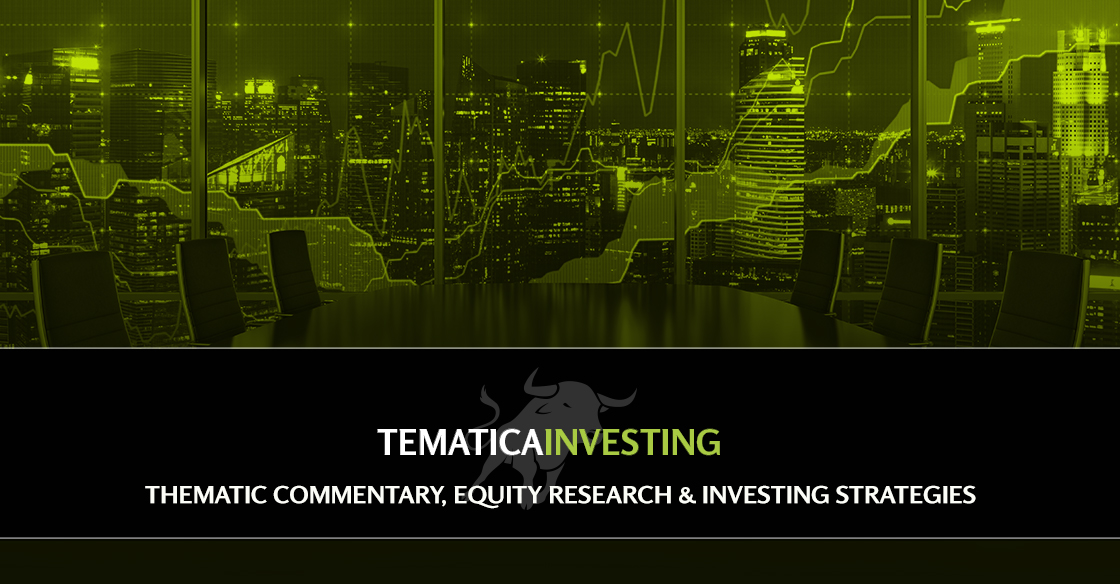 in: Aging of the Population,Cleaner Living,Digital Infrastructure,Middle Class Squeeze,Tematica Investing
Tags: $KR, $NOK, $WMT, 5G, Amazon, AMN, AMN Healthcare, AMZN, AT&T, Berkshire Hathaway, BJ, BJ's Wholesale, BRK.A, CenturyLink, CMCSA, Comcast, COST, Costco Wholesale, CTL, Del Frisco's, DFRF, DY, Dycom, Energous Corp., Gap, GPS, HD, Home Depot, IFF, IHS Markit, International Flavors & Fragrances, ISM, Kohl's, Kroger, KSS, Mobile World Congress, Nokia, Ross Stores, ROST, T, Target, TGT, The Alkaline Water Co., TJX, TJX Companies, UNFI, United Natural Foods, Verizon, VZ, Walmart, WATT, WTER
note: no comments
Last week's economic data confirms the global economy continues to slow, and for now, the US remains the best economy on the block. Through the first two months of 2019, the domestic stock market has been on fire even as earnings expectations and dividends continue to be cut. As earnings season fades, time to watch insider selling activity to gauge what lies ahead. Following last week's earnings report and subsequent drop, we're doubling down on a Digital Infrastructure Thematic Leader.
read more »