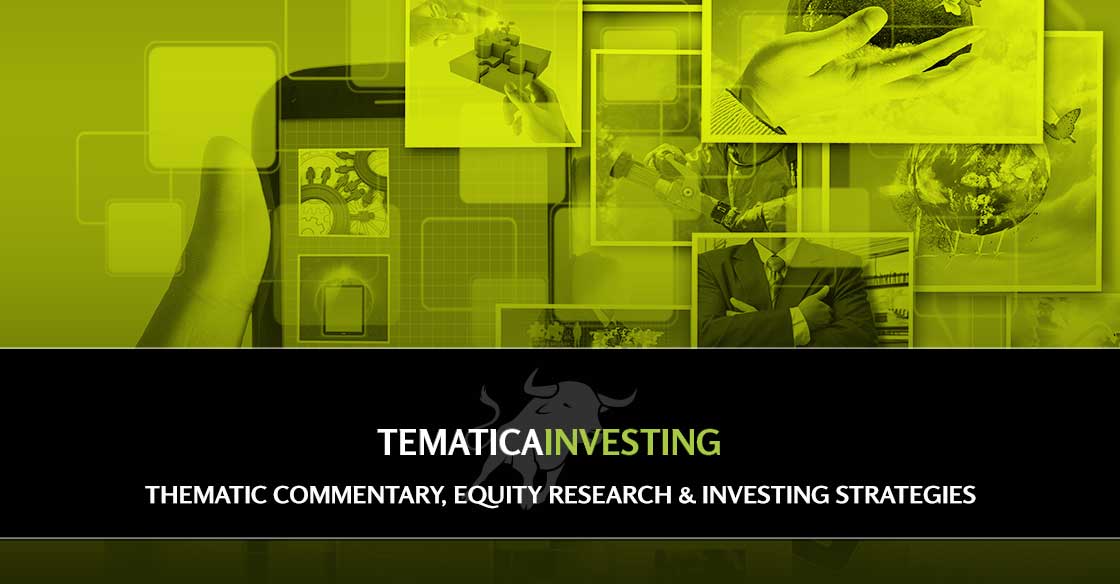 In this Week's Issue:
As Trump Bump Gives Way to Trump Slump, What Will the Fed Do?
Putting UNFI and AT&T Under the Microscope
Nuance Communications – Big Deals for this Disruptive Technology Player
AXT Inc. – More Than Riding the Smartphone Wave
Welcome to this week's issue of Tematica Investing. Following last week's addition of Guilty Pleasure company MGM Resorts International (MGM) to the Tematica Select List, we're adding another new name in compound semiconductor substrate company AXT Inc. (AXTI) – more on it and exactly what compound semiconductors are will be had shortly. But first, let's have a quick look at what's coming across our desk this week . . .
As Trump Bump Gives Way to Trump Slump, What Will the Fed Do?
We're just several hours away from the Federal Reserve announcing what is likely to be a modest bump higher in interest rates, a move that is widely expected by investors. We here at Tematica continue to see it as the Fed looking to re-arm itself ahead of the next eventual recession. Note we said eventual, for even though we continue to see step downs in 2Q 2017 GDP expectations, the domestic economy continues to chug along at a sluggish pace. That's a speed we expect to be with us as we head into the summer doldrums. After today's market close there will be 12 trading days left in the quarter, which means companies are on the cusp of entering their quiet periods, and before too long we'll get any and all negative earnings preannouncements.
As we get more June economic data and those preannouncements, we could see the stock market revisit last week' move lower for reasons that we recapped in this week's Monday Morning Kickoff. With the Eurozone elections being a non-event, a sense of calm returned to the market this week, but once we're past the Fed's expected action, the next item to preoccupy investors will be expectations for the second half of 2017. We continue to suspect expectations for both GDP and earnings will have to be adjusted given the Trump Slump, but that's for the market, not the positions we've identified as benefitting from thematic tailwinds that reside on the Tematica Select List:
We will continue to keep shares of Amazon (AMZN), Alphabet (GOOGL), Dycom (DY), Facebook (FB), Applied Materials (AMAT), Universal Display (OLED) and others on the Select List.
We will be revisiting stop loss levels over the following weeks in order to have them in position for 2Q 2017 earnings, which will commence soon after the July 4th holiday weekend.
Putting UNFI and AT&T Under the Microscope
We are putting shares of United Natural Foods (UNFI) on notice, as they've slumped after reporting above-consensus quarterly earnings of $0.77 per share on an 11.1 percent year-over-year jump in revenue to $2.37 billion, which was shy of expectations. Looking ahead, UNFI reaffirmed its bottom-line guidance for the full year, expecting earnings between $2.53-$2.58 per share. However, revenue guidance was lowered and the company now expects below-consensus sales between $9.29 billion and $9.34 billion after previous guidance called for sales between $9.38 billion and $9.46 billion.
As we review our position in UNFI, we'll be recalculating our price target, which currently sits at $65. Expect more on this in the coming days and weeks.
We're also keeping close tabs on AT&T (T) shares. We've been patient with this position, but year to date it's fallen 9 percent before factoring in dividends paid. Our thesis over the changing business model following the merger with Time Warner (TWX) remains, and we expect more concrete details to emerge in the coming months given the timetable to close the deal by year-end.
Our inclination is to scale into T shares below $38, which would modestly improve our cost basis.

Stay tuned for more on this as well.
Nuance Communications – Big Deals for this Disruptive Technology Player
It's been a bit since we updated subscribers on speech recognition and virtual assistant provider Nuance Communications (NUAN), but that's primarily because until recently the business has been chugging along. For its March quarter, the company hit consensus expectations and guided the current quarter in line with Wall Street forecasts, which laid the groundwork for the shares to climb more than 8 percent over the last three months. More recently, however, things are once again shaking at Nuance as the company inked deals with Amazon (AMZN), Apple and Alphabet (GOOGL) to bring its Nina platform to power customer service chatbots on iMessage, Alexa and Google Home devices.
Already, Nuance's Nina platform powers customer service bots for about 6,500 companies and organizations, including many telecoms, banks, and airlines. The reality is, you may have already used this Nuance solution and not recognized it. Per Nuance, Nina-powered bots can resolve 80 percent of customer requests, such as transferring money, or changing airline seats.
We'd point out this is in addition to Nina powering other messaging services, including Facebook Messenger, WeChat, and text messaging applications.
As it relates in particular to Apple, the chatbot capability is scheduled to appear within iOS 11, and the plan is to integrate Nuance's solutions with Apple Business Chat to enable a new breed of artificial intelligence (AI)-based intelligent assistants within Messages. What this means is users will see a messages icon pop up on brand websites, in search results, and elsewhere that will allow people to contact those brands with one tap.
From our perspective, this could prove to be an interesting behind the scenes development that if it were to spread to Siri and Apple's new HomePod, could make for more robust offering that currently expected. It also reaffirms our view that at some point Nuance is likely to be a takeout candidate.
With 13 percent upside to our $21 price target, we continue to have a Buy on NUAN shares.
As we get a better understanding, and some hands-on experience with these new capabilities across Apple, Amazon and other recent wins, we'll look to revisit our price target.
AXT Inc.  – More Than Riding the Smartphone Wave
Over the last decade, RF semiconductor companies like Skyworks Solutions (SWKS) and Qorvo (QRVO) have seen strong moves in their businesses as well as stock prices. RF semiconductors are what allows that cellphone in your pocket to communicate wirelessly with networks (RF stands for radio frequency) and it enables that communications at a far more battery efficiency than its silicon semiconductor counterpart.
As the Connected Society investment theme plays out in the marketplace, it's easy to see the two factors driving demand for these semiconductors.  First, the move from 2G to 3G and 4G technologies has resulted in greater RF semiconductor content per device, beginning in mobile phones and now in smartphones. The second factor is the
adoption of wireless technologies across multiple devices ranging from gaming controllers to tablets, GPS devices, and wearables to name a few.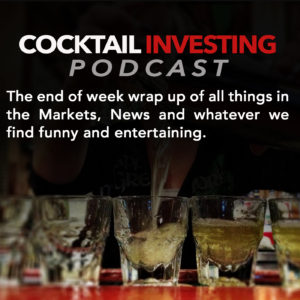 We are now on the cusp of seeing these two forces step up once again as mobile carriers get ready to beta 5G technologies, which will add another layer of RF content to connected devices, and newer connected markets, like the Connected Home, Connected Car and the Internet of Things approach their tipping points. Speaking of Connected Car, later this week, we'll have more on the Connected Car market when Ted Cardenas from Pioneer joins us on this week's Cocktail Investing Podcast. Be sure to catch it on TematicaResearch.com or head on over to iTunes and subscribe.
Back to the matter at hand, each of these connected devices requires a bevy of RF semiconductors ranging from switches and filters to power amplifiers. In the silicon semiconductor world, chips are fabricated on wafers. With RF semiconductors, they are grown on substrates based on elements found on the periodic table. We'll keep it simple here when it comes to compound semiconductors, and will post more background information on the website. For now, what you do need to know is RF semiconductors' performance characteristics across their varied applications lend themselves to our Disruptive Technology investment theme.
Again, the basic building block of these disruptive semiconductors is the substrate and brings us to AXT Inc. (AXT) a worldwide manufacturer of compound and single element substrates that include Gallium Arsenide (GaAs), Indium Phosphide (InP), and Germanium (Ge) flavors. The company has manufacturing facilities and investments in 10 subsidiaries and joint ventures in China that produce raw materials as part of its vertically integrated supply chain. Applications for the company's InP substrates include fiber optic networks, passive optical networks and data center connectivity among others. Moving to Ge substrates, key markets for the material include satellite solar cells and optical sensors and detectors including infra-red detectors.
The substrate category that has the greatest volume opportunity remains GaAs, which as mentioned above is used in smartphones and other burgeoning connected device markets such as augmented and virtual reality devices, gaming applications as well as facial recognition security applications like the one in beta by Jet Blue (JBLU) as well as SmartTV, auto, medical, gaming and industrial applications. Pretty much any device is poised to include RF semiconductors, but let's remember the single largest market by volume remains the smartphone market. With greater RF semiconductor content per device as more of the globe migrates to 4G and LTE technologies, we see rising demand for AXT's GaAs substrates. With RF semiconductor content taking another step up with 5G, the outlook for AXTI's GaAs substrates looking favorable over the next several years.
Given the wide array of end markets served, no particular customer accounted for more than 10 percent of revenue in 2016, but we suspect key customers include Skyworks Solutions and Qorvo, given their position in the RF semiconductor space. Consensus estimates call for Skyworks to grow its revenue 10 percent this year and again next year, while forecasts for Qorvo call for its revenue to grow 4-9 percent over the next several quarters. As we've noted with Applied Materials (AMAT), we are seeing China invest heavily in developing its in-country semiconductor capabilities, and based on order books for both Applied and Veeco Instruments (VECO), this includes compound semiconductors. As such, we could see the mix of customers and geographies at AXT shift over the coming quarters. In our view, that plays to AXT's strength given its existing operations in China.
Much the way we are watching Applied Materials and Veeco for cues on organic light emitting diode demand, we will also be watching them for compound semiconductor capacity additions. Applied in particular has reported strong order growth, which led the company to recently boost its outlook. As part of its first-quarter results, Veeco reported a third consecutive quarter with bookings above $100 million vs. $94 million in revenue for the quarter, bringing its backlog at the end of the quarter to more than $200 million.
Let's Have a Look at AXT Fiscal and Stock Performance

Current expectations call for AXT to deliver revenue of $91 million this year, up from $81.3 million last year, but there could be upside based on the deployment of 5G networks as well as reception for Apple's (AAPL)next iPhone. As several compound semiconductor technology applications mature over the coming quarters, revenue at AXT is expected to rise to $103-$107 million, with EPS forecasted to climb to $0.31 per share, up from $0.19 this year. We'd note that over the last year, AXT has managed to beat analyst expectations in all four quarters, even as EPS expectations have ticked higher. One other item to point out, the company has no debt and $77 million in cash (roughly $2 per share) and is generating positive cash flow.
Historically, smartphone demand has ramped in the second half of the calendar year. Apple (AAPL) is set to take the wraps off its latest iPhone model this fall. Given the likely competitive response from Samsung, HTC, LG and others, we expect the seasonal pattern to hold, which means we should see a pick-up in demand for AXT's substrates in late July. Other connected devices, ranging from connected speakers, gaming consoles and so on, should also see a seasonal bump in the back half of the year as part of the year-end holiday shopping season. With the seasonal pattern expected to hold, this likely means AXT shares will move higher as revenue and earnings are poised to climb meaningfully in the second half of the year compared to the first half. While the positive is that tends to result in favorable multiple expansion, it also means that we need to be mindful about the typical revenue fall off from the fourth quarter to the first quarter, given the seasonal drop off in smartphones and other volumes as we move into late January and February.
With all of that said, we see AXT shares reaching $9 over the coming months. We derive that price target through a confluence of historical P/E and enterprise value (EV) to revenue metrics. Our plan will be to either use market weakness during the summer months to scale into the shares, or to build our position on signs the seasonal smartphone ramp is trending stronger than expected.
The Bottom Line in AXT Inc (AXTI):
We are adding AXTI Shares to the Tematica Select List, which at market close yesterday traded at $6.45 per share.
We are setting a price target on the shares of $9, and anticipate it reaching that level over the coming months. We derive that price target through a confluence of historical P/E and enterprise value (EV) to revenue metrics.
Our plan will be to either use market weakness during the summer months to scale into the shares, or to build our position on signs the seasonal smartphone ramp is trending stronger than expected.