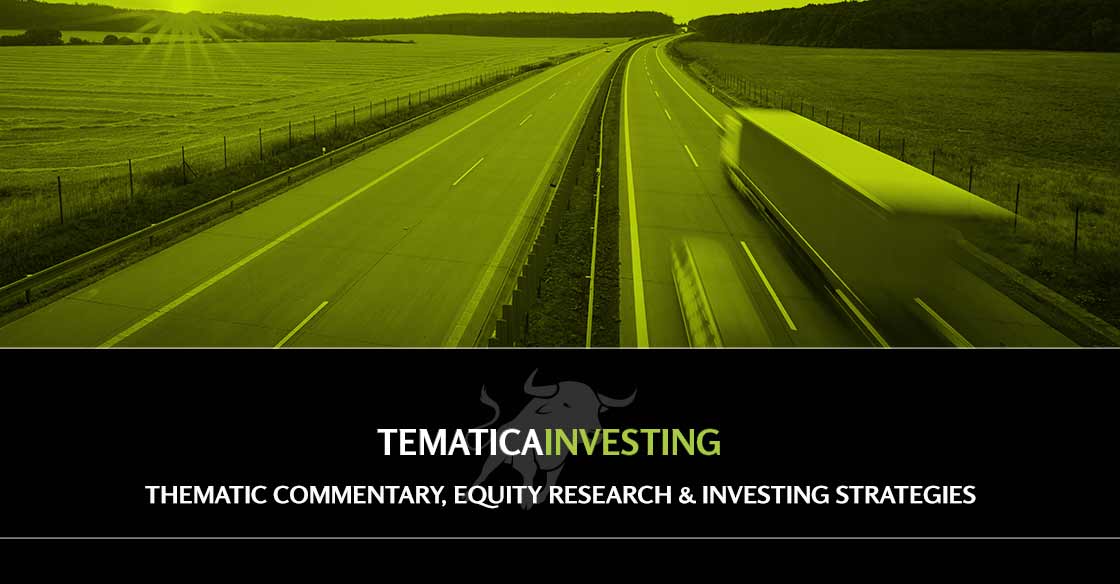 Key points inside this issue
While the August ISM Manufacturing Report shows an improving economy, it also confirms inflation is percolating as well.
An earnings beat and robust outlook at heavy truck and engine company Navistar (NAV), keeps us bullish on Paccar (PCAR). Our PCAR price target remains $85.
Our price target on Costco Wholesale (COST) shares remains $230 heading into the company's same-store-sales report after tonight's market close.
This week we started to get our first firm look at the domestic economy for the month of August. The first piece of data was the ISM Manufacturing Index for August, which came in at 61.3, the highest reading in the last 12 months and a sequential improvement from 58.1 in July. In pulling back the covers on the index's components, we find the forward-looking components – net orders and the backlog of orders – move up nicely month over month suggesting the manufacturing economy will continue to grow this month. The same, however, can be said for the Price component, which registered 72.1 for August. While down from July's 73.2 figure, sixteen of the surveyed 18 industries reported paying increased prices for raw materials in August. With the August Prices reading well above the expansion vs. contraction line that is 50, the modest tick down in that sub-index does little to suggest the FOMC won't boost interest when it meets later this month.
With regard to the report and the current trade wars, new export orders in August ticked lower to 55.2, down a meager 0.1 month over month. We'll continue to monitor this and related data to assess the actual impact of the current trade wars for as long as they are occurring. As a reminder, by the end of this week, the US could impose tariffs on roughly half of all Chinese goods entering the country. Estimates put that figure at $200 billion, a step up from the $34 billion that had tariffs placed on them in July and the additional $16 billion last month. Should this latest round of tariffs go into effect, odds are we will see China follow suit with another round of its own tariff increases on US goods.
Drilling into the employment component of the ISM Manufacturing Report, it jumped to 58.5 in August, up from 56.5 in July. Given the historical relationship between this component and the Bureau of Labor Statistics (BLS) Employment Report – a reading in the ISM employment index above 50.8 percent, is generally consistent with an increase in the (BLS) data on manufacturing employment – odds are Friday's Employment Report could surprise to the upside. To us, the real figure to watch inside that report, however, will be average hourly earnings to see how it stacks up against the data pointing to mounting inflation to be had in the economy. As we've said before, if wage growth lags relative to that data, it could put the brakes on the robust consumer spending we've seen in recent months.
An update on Paccar and a reminder on Costco Wholesale
Turning to the portfolio, this morning heavy truck and engine company Navistar (NAV) reported better than expected quarterly earnings due to continued strength in the heavy truck market. We see that as well as Navistar's upsized heavy truck industry delivery forecast to 260,000-280,000 from the prior 250,000-280,000 as a positive for our Paccar (PCAR) shares. The same can be said from the recent July report on truck tonnage released by the American Trucking Association that showed an 8.6% year over year increase for the month, sequentially stronger than the 7.7% increase in June. The activity had with that ATA report suggest not only a pick up in the domestic economy, but the pain point of the current truck shortage continues to be felt, which bodes well for continued new order flow.
Our price target on Paccar (PCAR) shares remains $85.
After tonight's close, Costco Wholesale (COST) will report its August same-store-sales figures, which we expect will continue the recent string of favorable reports. We'll also be looking for an update on the number of open warehouses, a leading indicator for its high margin membership fee revenue stream. Based on the report, we will look to revisit our current $230 price target on COST shares.
Our price target on Costco Wholesale (COST) shares remains $230 for now.